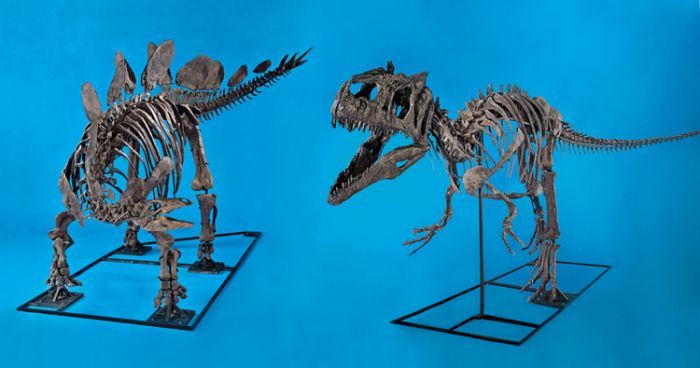 Photo Courtesy of Heritage Auctions
Heritage Auctions, the third largest auction house worldwide, announced its fourth consecutive year of record sales in 2012. The Dallas, Texas-based auctioneer reported sales for the year in excess of $860 million. Substantial sales growth occurred in U.S. coins, comics and comic art, historical Americana, and Western art, which more than tripled over sales in 2011. 
"Heritage is attracting new buyers across more categories than ever before," said Steve Ivy, co-chairman and CEO of Heritage Auctions. "Both consigners and collectors alike can use our services with the utmost trust, transparency and accessibility."
With U.S. coins sales accounting for $218.68 million in 2012, it remained the company's top category for sales. World and ancient coin sales were at $37.2 million, which was a 40-percent increase over 2011.
Heritage's Design District Annex increased by 20 percent in 2012, as auction sales in fine art grew amounted to more than $45.5 million. It was the best year ever for that category. Western and Texas art sales more than tripled in 2012, as Heritage remained a leader in the category with $10.4 million in sales. Antiques and decorative arts sales were more than $7.27 million, realizing a growth of 32 percent. 
The auction house's comic book and comic art department increased for the fourth consecutive record year with more than $37 million in sales. Weekly e-auctions only for comics fetched over $7.4 million, which is a record for e-auctions only, and a 17-percent increase over the previous year.
For 2012, Heritage's comics and comic art sales came in at $27.98 million; sports memorabilia exceeded $20 million; rare books and manuscripts amounted to $7.27 million; and sales of movie posters exceeded $7.3 million. Luxury accessories recorded $5.12 million, and artifacts from U.S. historical accounted for more than $5.1 million.  
"Diversification and has been key to our success," Ivy said. "We offer a trusted platform for selling diversified, high value collections and estates and collectors have responded to that. We're the largest auction house capable of delivering success to every aspect of a collection for our consignors and the many record prices we have attained are a testament to that."