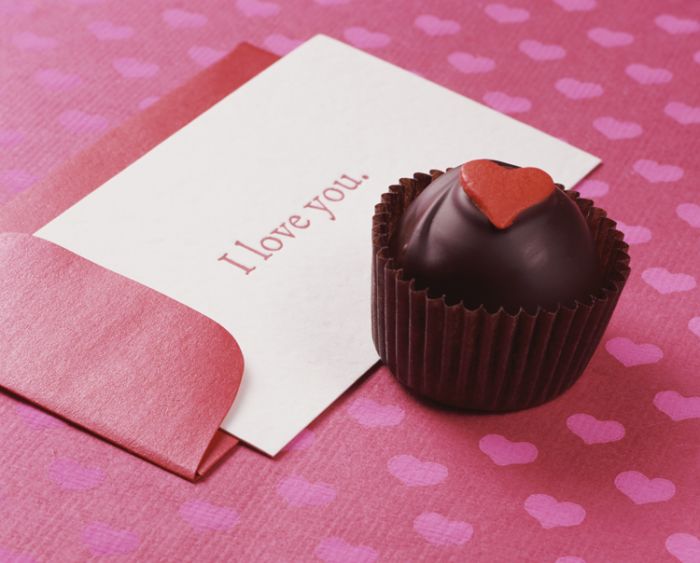 Haven't made your Valentine's Day reservations yet? You are not alone. In fact, you're right on trend. Whether partnered up or not, a lot of people are ready to re-evaluate their commitment to Valentine's Day and the ridiculous, crowded, overpriced rituals it demands. We say, if you haven't booked a restaurant you're crazy about, or you're dreading the crowds, or you just don't know if you'll feel like a stressful mid-week "Big Date" night, stay in – it's a gesture of love to yourself. But don't forget the Big V altogether. Get a romantic evening delivered right to your front door, with help from a few of our favorite luxury gift brands.
The Drinks…
Want to start the evening off with a special-occasion flourish? Whip up a couple juicy cocktails…but make sure the ingredients aren't too hard to source, and that the recipe itself isn't too complicated. You want to spend your time toasting good times and enjoying the drinks, not toiling away in the kitchen.
We recommend: Pucker ® Bold Berry Bling
Ingredients:
1 1⁄2 parts Pucker® Vodka Raspberry Rave™
3 Fresh Blackberries
2-3 Fresh Basil Leaves
1 part Soda
1 part Lemon-Lime Soda
Instructions:
Add ice to a cocktail shaker. Gently squeeze the juice from the blackberries and add the berries to the shaker.
Tear basil into small pieces and add. Add vodka and shake vigorously. Add soda, lemon-lime soda and pour into a Collins glass. (Photo Courtesy of Pucker Vodka)
GetMaineLobster.com
For Dinner…
Get a steak and Maine lobster dinner, plus a crab cake appetizer, delivered to your door for $168.95 courtesy of
GetMaineLobster.com
. This is a stroke of genius because surf-n-turf is exactly the meal most people want to order at a restaurant and usually bypass because it's a "splurge," plus on Valentine's Day it's usually not available on the special fixed menu…or if it is, it costs twice as much as usual. 
This version takes minimal preparation, can be savored as long as you want (instead of having some waiter hovering, trying to "turn" your table in time for the next seating), and guess what? You don't have to dress for anyone except your sweetheart. (Photo Courtesy of GetMaineLobster.com) 
Baked By Melissa
The Sweets…
Decadent gifts are such an integral part of Valentine's Day…and if you go traditional with chocolate truffles, no one will fault you. But if you decide to be a bit more creative, we love
Baked by Melissa
, especially their
In Chocolate 8 Box
assortment ($25). We also wouldn't turn down the
handmade chocolate and macaron packages
from
Sugar and Plumm
. (Photo Courtesy of Baked By Melissa)
For a grownup variation on candy conversation hearts, get a
Sweetheart Bento Box
($50) from
Sugarfina
, featuring eight mini-boxes of gourmet candy with sayings to match: i.e. the "You Spice Up My Life" Chili Ginger Hearts Afire. (Photo Courtesy of Sugarfina)
To Bed…
When you're ready to tumble into bed at last, surprise your partner with some amazing-smelling, all-natural massage products by
LUSH
. Of course there are lots of edible massage oils but in general we find them a bit silly and not all that delicious. Everything by LUSH smells divine and feels good on the skin, which is more important. You can even do away with the bottles and tubes, as LUSH has a line of solid massage bars with names like Tender is the Night and From Dusk Till Dawn. As a Valentine's ambition, those are pretty good. (Photo Courtesy of LUSH)