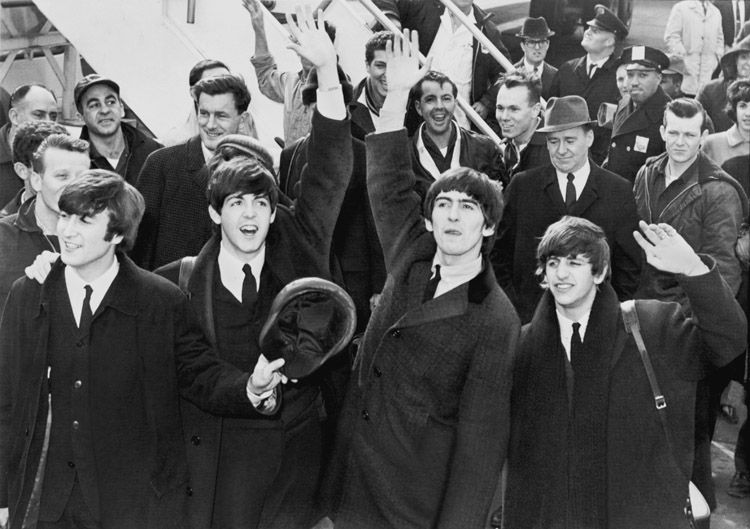 Photo Courtesy of Wikimedia Commons
The lowest-numbered album cover for
The White Album
of The Beatles (meaning it is numbered A0000001) will be among the headlining items in an auction that will present around 100 pieces of memorabilia tied to the "Fab Four." The album cover is expected to sell for more than $20,000 at the Entertainment & Music Memorabilia auction by
Heritage Auctions
on August 10 in Dallas, Texas.
Photo Courtesy of Heritage Auctions
This specific
White Album cover
has collectors and industry insiders equally piqued due to its rarity. It is one of 24 copies that were made as promotional items to celebrate the album's release, and were gifted out to top Capitol Records executives in 1968. Included is a handwritten letter from Clifford J. Yamasaki of Let It Be Records, dated April 2, 1989, that explains the cover's origins and how he came to own it in 1970. It also comes with an original poster, four individual photos, and a set of two EX 7 records (which isn't original to the album but the auction house thought the winning bidder may like the accompanying music).
Photo Courtesy of Heritage Auctions
"
The White Album
appears as a direct result of our April auction, which set a new world record when a signed copy of 
Sgt. Pepper's Lonely Hearts Club Band
 sold for $290,500," said Garry Shrum, director of music memorabilia at Heritage. "The August auction's selection of Beatles albums and autographs are some of the rarest and most important specimens I've worked with in my career."
Photo Courtesy of Heritage Auctions
Two dual-record sets of LP stereo acetate records for the unreleased Best of the Beatles album is also expected to sell for more than $20,000. One of two known sets to exist (the other in mono), this lot is dated June 2, 1964 and wasn't released because Capitol Records couldn't legally use songs owned by Vee-Jay hits (the company didn't lose the rights until October of that year) — though why Capitol didn't know that prior to printing is a mystery. The sets come with a Letter of Authenticity handwritten by Yamasaki, dated February 1, 1990.
Other items included in the Beatles auction include a one-off hand-painted concert poster for a show in Wales that occurred January 24, 1963. It is expected to sell for more than $5,000. Additionally, the first LP release of Please Please Me, a UK-stereo-version of the first 300 pressed by Black and Gold Parlophone label, is expected to sell for over $5,000.