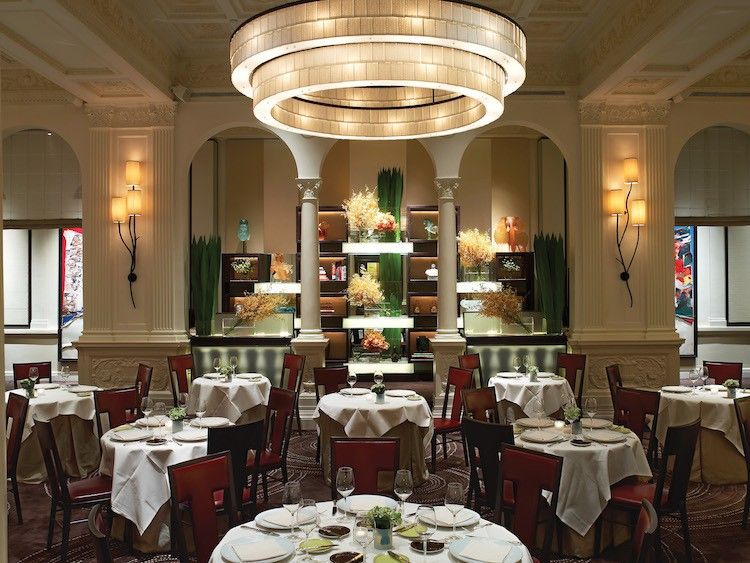 Photos Courtesy of Rizzoli
Born in Transylvania and raised in Israel, Adam Tihany has become one of the most important and best known interior architects and designers in America. This month Rizzoli is publishing a lavish volume dedicated to some of his most renowned luxury hotel and restaurant designs, including the Gatsby-esque HMF at Palm Beach's legendary The Breakers.
Tihany: Iconic Hotels and Restaurant Interiors has over 200 color photographs of hotspots, like celebrity chef Thomas Keller's Per Se in New York City, which just celebrated its 10th anniversary. His designs, which often have to be perfectly pitched to co-exist with historic architecture (like at The Breakers), have now outgrown America and can be seen at the Mandarin Hyde Park in London, One&Only in Cape Town, South Africa, and the Veranda in Kuwait — among many others.
Tihany's best known stateside projects include Le Cirque, but he's still underappreciated, it seems.
"For all the credit heaped on restaurant chefs these days, fairly little praise goes to restaurant designers," Keller notes in his introduction to the book. "Call it an injustice of the modern age. Great restaurants, after all, aren't just about great cooking. The best of them have distinctive aesthetics, vivid personalities that make themselves apparent not only in the composition of the menu but in every detail of the dining room. Deciding on those details is the work of the designer, and it isn't easy. It calls for a trained eye, a creative mind, and a special gift for collaboration….What makes Adam extraordinary is his ability to translate a chef's concept into a reality without having his own ego get in the way."
The book will be available on Amazon starting March 18.