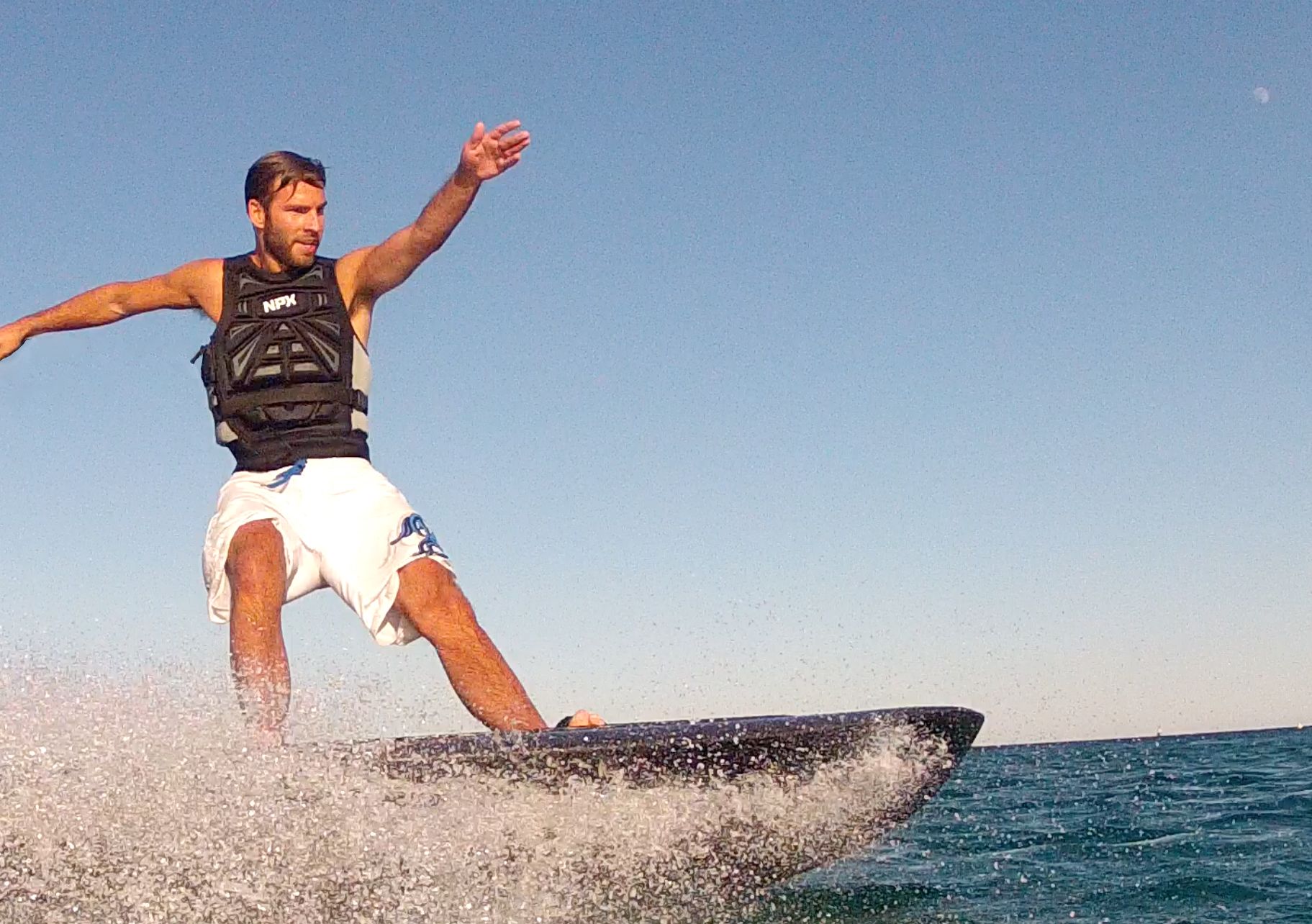 Photos Courtesy of Radinn
Sweden-based company Radinn may have created what could be the next must-have water toy, an electric-powered wakeboard that's controlled by a wireless remote control. The project first started back in 2012 when Radinn founder (and wakeboarder) Philip Werner decided to make one for himself as a site project while studying at Lund University. It apparently went pretty well since last year he created his company, got a team, and started making prototypes.
Constructed using lightweight carbon fiber, the design uses efficient jet-propulsion and lithium batteries to speed you across the water. Promising a quiet ride, the board is small enough to fit in any car or boat and light enough to carry around. It's also compatible with whatever bindings you already have for your normal wakeboard.
Though the electric-powered wakeboard isn't ready quite yet, as the team is finishing up the last tests, it is available for pre-order by contacting the company. Since changes are still being made, the ending price isn't finalized just yet but co-founder Alexander Lind expects it to be around €15,000 ($19,872)—but of course it also depends on whatever additional features a customer may way to add on. Lind hopes to have the final boards ready to ship by summer 2015.