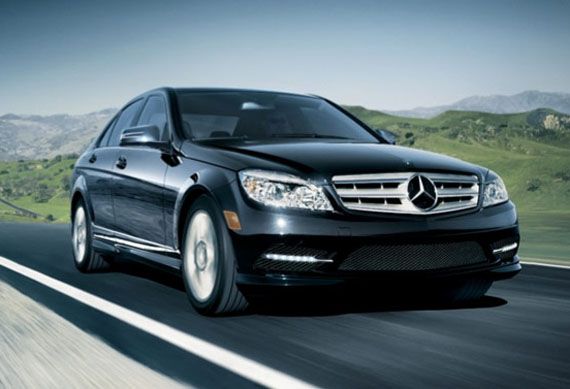 Photo Courtesy of Mercedes-Benz USA
Luxury automaker Mercedes-Benz USA reported April sales of 19,157 automobiles. This is more than a 5.1 percent increase over vehicles sold in April 2010.

It is the best April on record for the company since April 2008. The 2011 year-to-date cars sold of 75,152 through April is a 9.2 percent increase over vehicles sold through April 2010.

The E- and the C-Class model lines sold the most at more than 10,570 automobiles combined. The E-Class models accounted for 5,342 automobiles; the C-Class model line sold 110 less at 5,232 units. The M-Class SUV category was third highest best at 1,990 sold.

The C-Class, which is the firm's lowest priced models, showed an increase in units sold of 13.1 percent over April 2010. Mercedes-Benz refers to the C-Class as its "gateway" to the brand for younger and first-time buyers of an MBZ.

Are the affluent once again indifferent toward money matters and spending freely? It would appear to be a fitting corollary to plot as the brand's most expensive model line, the G-Class, also showed the highest spike in car solds at 29.4 percent in April 2011 over last year's figures. Additionally, the SLS AMG line, the supercar of MBZ, moved 54 cars in April, taking its year-to-date unit sales up to 309.

The only down on the line rolling out from the company's PR department comes from the Mercedes-Benz Certified Pre-Owned program. The 26,632 vehicles sold year-to-date through April 2011 is a 4.7 decrease over April 2010 for Mercedes-Benz USA.
E-Class E350 Coupe
M-Class ML350 SUV
G-Class G550 SUV
SLS AMG