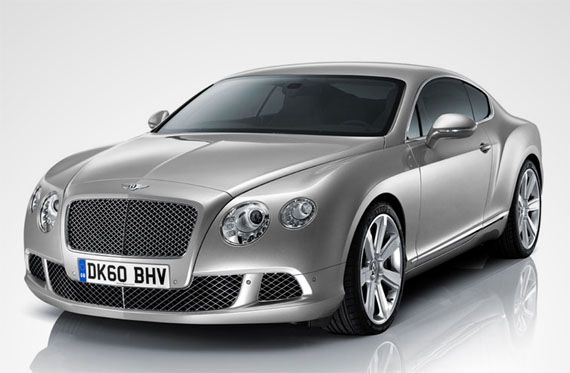 Photo Courtesy of Bentley Motors
Apparently, Bentley Motors has it made in China. The stalwart England-based
luxury brand
announced that it has sold 396 cars in Mainland China through the end of April 2011. This is an increase of more than 66 percent compared to cars sold over the same period in 2010. One out of four Bentley sales now occurs in China.
Bentley nearly doubled its annual sale of automobiles in 2010 over 2009 figures, selling nearly 1,000 vehicles. The units sold through the first one-third of 2011 places China ahead of the UK and second to the United States market for year-to-date sales in 2011.
Continued growth in China is anticipated by the UK-based deluxe automaker, as indicated by the recent opening of a Bentley Training Academy and plans to increase its network dealerships by one-third in 2011. The company also is currently holding its Worldwide Dealer Conference in Beijing. It is the first time a global event of this magnitude has taken place in Asia. The conference is taking place in locations across the city, ranging from the Bird's Nest stadium to the ancient Tai Miao in the Forbidden City.
"China is the perfect venue for Bentley's Dealer Conference: it contains such a vibrant mix of the traditional and the modern and it is now one of our most significant markets," said Mr. Alasdair Stewart, a member of the board for sales and marketing at
Bentley Motors
.
Mr. Stewart also stated that while China has been a market for its four-door sedans, there is growing interest in the new high-performance Continental GT sports car. Twenty-five of the 50 cars sold at the recent Shanghai Auto Show were Continental GT models. The Bentley Mulsanne also was a frontrunner in sales recorded at the heralded auto show.
See our picks for
Best Luxury Sedans