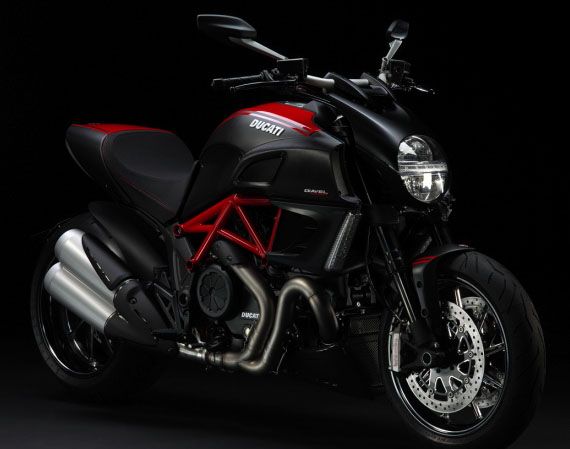 Courtesy of CharityBuzz.com
Italian motorcycle manufacturer
Ducati
has partnered with luxury charity auction site CharityBuzz.com to give one rider the adventure of a lifetime, all for a good cause.
Valued at $40,000, the luxe package combines the ultimate motorcycle tour with a brand new bike. First, Ducati will equip the winning bidder with the recently-unveiled Diavel Carbon superbike and accessories, including a Ducati Tumi Helmet and Ducati leather motorcycling gear. The winner will also receive a set of the new Ducati Tumi Luggage for an incredible expedition - the Ducati Multistrada 1200 Travel Experience, including airfare to the destination of the winner's choice.
Upon arrival at one of four amazing locales, the winning bidder will find a Ducati Multistrada 1200 superbike raring to go. The experience includes a choice of one of four exclusive journeys that let riders explore places, cultures and thrills in the most intense, exciting way imaginable. The Multistrada 1200 is four bikes in one - with switchable engine maps at the push of a button - a sports bike, a grand tourer, an urban bike and a road endure.
Destination choices include Spain across the Strait of Gibraltar and into Africa; exploring the hidden beauty of Italy; riding the awesome expanse of Australia; or traveling the rugged ocean coasts of California. Each journey is organized by Edelweiss, a premiere motorcycle tour operator.
Bidding is open through Tuesday, June 28th here:
CharityBuzz.com
. Proceeds will benefit the Urban Zen Foundation, which creates, connects and collaborates to raise awareness and inspire change in the areas of well-being, preserving cultures and empowering children.