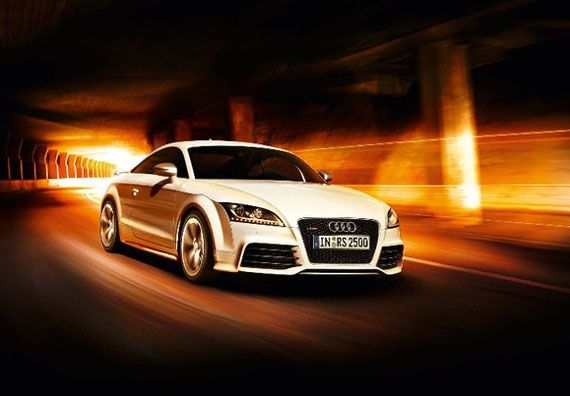 Photo Courtesy of Audi USA
Audi of America recently announced that it is adding five new models to its 2012 lineup for the U.S. market. Along with news of the additional selections, the
luxury automaker
also released the prices for all its 2012 vehicles available in the USA. Here is an overview of those new automobiles by Audi.
A7 3.0 T
The all-wheel drive A7 is a brand new model. It is a "tweener," according to Audi, as it fits into both the midsize and the large classifications. This is a five-door coupe with four seats with a wide-opening tailgate. The vehicle features a 3.0-liter, V6 supercharged engine with 310 horsepower and an eight-speed Tiptronic automatic transmission. Three models are available offered and priced at $59,250 (Premium), $68,870 (Premium Plus), and $65,870 (Prestige), respectively.
A6 2.0 T & A6 3.0 T
The executive-styled sedan is lighter and offered with two engine sizes. Both are all-wheel drive vehicles and have eight-speed Tiptronic automatic transmission. The A6 2.0 T has a four-cylinder engine and the A6 3.0 T has a six-cylinder motor. The Sports Packages offer optional performance tires and upgraded sound systems by BOSE and Bang & Olufsen. Premium models are priced at $41,700 (2.0 T) and $49,900 (3.0 T); Premium Plus is $45,920 and $54,120; Prestige model is $56,780 for both models.
R8 5.2 GT
This is a limited-edition version of the brand's high-performance sports car. Due to extensive usage of carbon fiber it is lighter than the other variants of this model. Its special features include a fixed-wing rear spoiler, front flics, bumpers, and side mirrors. Each of the
R8 5.2 GT
s produced are numbered, which appears on the gear shifter. The limited edition model is priced at $196,800.
A8 L W12
This is the mother lode of Audi's all-wheel drive midsize-to-large vehicles. It comes equipped with an eight-speed Tiptronic transmission and a new 6.3-liter, 12-cylinder engine that metes out 500 horsepower. It boasts sports car performance levels, as it accelerates from zero to 60 mph in 4.4 seconds. New interior packages are available for all of the A8 models. The new all-wheel drive A8 L W12 model retails at $133,500.
TT RS 2.5 T
Aside from all-wheel drive, if there were just one common thread strung through all of the Audi models, it would be improved performance. The 2012 Audi TT RS coupe model is available with a six-speed manual transmission and a new 2.5-liter, TFSI five cylinder engine that produces 360 horsepower at 5,400 to 6,500 rpm. The price of the new TT RS 2.5T is $56,850. For more information on all of the U.S.-bound 2012 Audi models, visit
AudiUSA.com
.