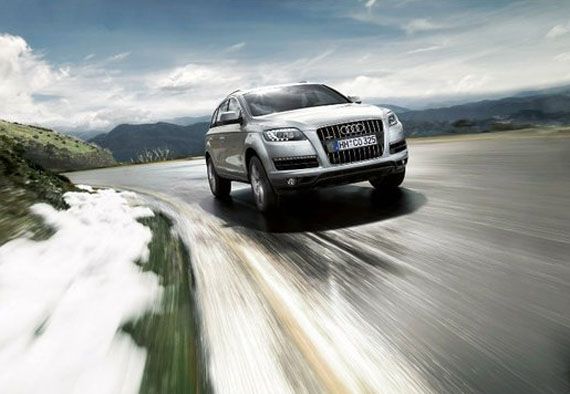 Photo Courtesy of Audi USA
This week
Audi of America
announced U.S. sales of 9,146 vehicles for July 2011. The July sales figures broke the automaker's previous record of 7,974 car sales for that month, which dates back to July 2001. Overall, Audi sales in the U.S. through July are 15.6 percent higher than vehicles sold from January to July 2010. Total cars sold from January to July 2011 are 65,055.
Consumer demand for the all-new 2012 A6 played a significant role in July 2011 sales, as 1,014 sold. This is a 64-percent increase of that model over July 2010. The 2012 A7, which was introduced this spring, sold 709 units in July. The diesel-powered Audi A3 accounted for more than half of the model's sales for the month. Audi's full-size
luxury SUV
, the Q7, increased its year-over-year units sold by 31 percent, with 709 sold in July. The diesel-model Q7 accounted for 36 percent of those vehicles sold.
Sales of the Audi R8 are up more than 128 percent compared to sales reported for the same period in 2010. With 82 vehicles sold in July 2011, the year-to-date sales of the Audi supercar are at 682 units. Audi recorded increases in year-over-year sales with seven of its models: the Audi A3, the Audi A5, the Audi A6, the Audi A8, the Audi Q7, the Audi R8, and the Audi TT.
Geographically, the western and the southern regions of the U.S. have had the strongest gains. Year to date sales in the south jumped 14 percent to 15,591 units; and sales in the west increased by 11 percent with 16,460 vehicles sold.
"As demand for the Audi brand in the U.S. continues to climb, it is clear that Audi is setting the standard for luxury vehicles," said Johan de Nysschen, president, Audi of America. "We are pleased to see consumers continue to reward Audi for its industry-leading technology, excellent craftsmanship and superior performance." Visit
AudiUSA.com
to see more.