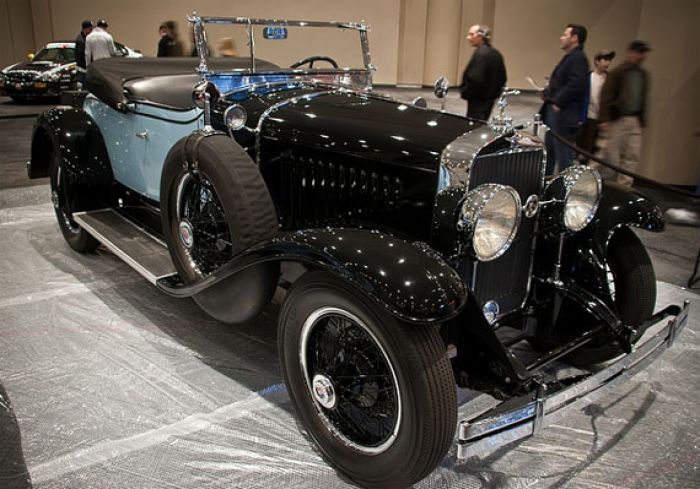 Photos Courtesy of Rian Castillo/Flickr
Tacoma, Washington's LeMay - America's Car Museum will host a public preview of their newest honoree this month with the Hard Hat & High Heels party on September 24. The fun-loving
museum
has placed their trademark attitude all over this gala, with hopes of raising the funding necessary to stay on schedule for their July 2012 opening.


The LeMay Museum is based on the eponymous collection, and promises to be a technologically-advanced and interactive automotive museum and educational center. The vision of the museum is to showcase the cultural impact of cars, motorcycles and trucks on the uniquely American way of life.


The museum's largest fundraiser of the year will include a cocktail reception, dinner, entertainment, and live auction all hosted by former host of Entertainment Tonight, Rob Weller. Tickets are on sale now, and partygoers will get a first glimpse of the newest exhibition featuring the 1927 LaSalle Roadster.

To honor the LaSalle, the museum's own Scot Keller sat down for an interview with…ahem…the 1927 LaSalle 303 Roadster.

Scot Keller: Congratulations on being named the guest of honor at ACM's Hard Hat & High Heels. How does it feel?
1927 LaSalle: I am certainly ready for my close-up. You know, reviewers called me a trendsetter back in '27, and 80-something years later my name still creates loads of nostalgia among car lovers. Heck, GM stopped making us LaSalles in '41, but since ACM was conceived to showcase America's love affair with automobiles – spanning more than a century I might add – this could be the beginning of a beautiful friendship.

Keller: How have they been treating you at the Museum?
LaSalle: Great – I feel like a rock star…albeit an old rock star. You know, I'm so old… when I was born the Dead Sea was just beginning to get sick… is this microphone on… sorry, bad joke, where was I? Yes, ACM, I feel so alive here. They really do treat us older gentlemen like celebrities. And just look at it, all nine acres. What a super place this is – you can't beat the view… city, mountains, water… fabulous!

Keller: What are you going to wear to the Hard Hat & High Heels event?
LaSalle: I hear everyone's going to be decked out in something called 'construction chic,' but that's not for me. There's some talk they might want to keep me dusty from the Mille Miglia so I have that authentic, 'just been raced' look, but I'm thinkin' of a nice car wash and wax and getting my upholstery done. And I hope they don't expect a speech. Last time I did that, I got so nervous I started leaking oil.

For more details about the first event at the museum's four-level, 165,000-square-foot facility, visit LeMayMuseum.org.