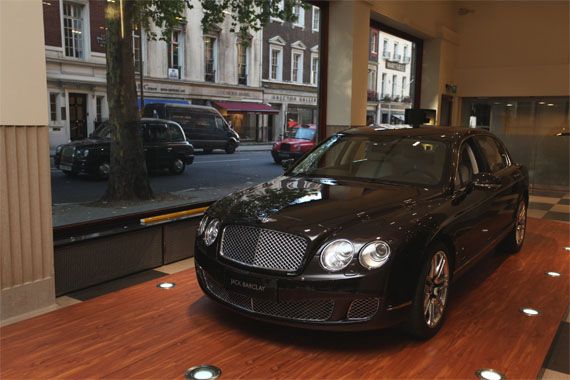 Photos Courtesy of Bentley Motors
Two of Britain's most regal heritages have come together for a special collaboration.
Bentley Motors
and Linley Bespoke Furniture have produced a limited run of Continental Flying Spurs featuring custom interior craftsmanship.


To simply call the product limited would be an understatement. Only ten of these vehicles will be produced, and they will be sold only in China, as the region is Bentley's largest four-door market. Executives are sure to be impressed with the hand-crafted Linley veneers throughout, as they provide an elegant complement to the traditional styling of the Flying Spur.


"It is a great honor to be working alongside such an esteemed British brand as Bentley. Our two brands share a commitment to superlative craftsmanship and design. I believe that the culmination of our efforts has resulted in a car that is utterly unique and reflective of the passion that both brands share for pushing boundaries of engineering and excellence," said Linley's chairman, David Linley.

The helix design that Linley inlays their furniture with is found throughout the interior, on the waist-rails and picnic table, inside of which is a custom-commissioned Linley humidor. Discreet finishes from the furniture-maker are found all over the Flying Spur, and customers will find a leather bag in the boot stuffed with Linley softgoods.

For more information about this car and the rest of the automaker's line, visit BentleyMotors.com, while the design work of Linley can be found at DavidLinley.com.