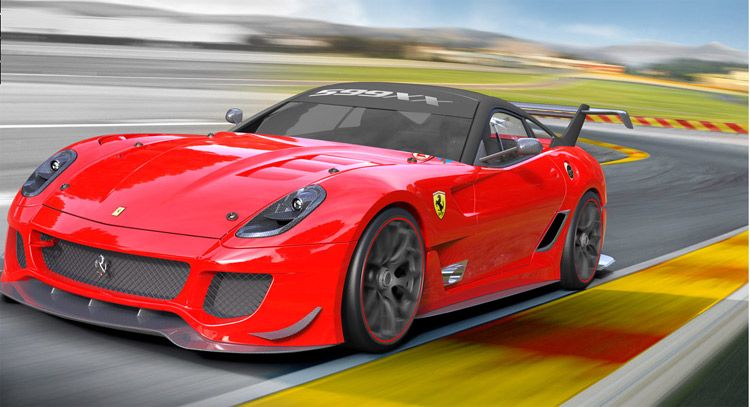 Photo Courtesy of Ferrari
An online auction held by Ferrari on its Website raised more than €1.8 million for the victims of the two major earthquakes that struck Northern Italy in the Emilia-Romagna region last May. The epicenter was between Finale Emilia and San Felice sul Panaro, which is approximately 22 miles north of Bologna.
The majority of the funds stemmed from the sale of a one-off Ferrari 599XEVO for €1.4 to an unidentified American collector from the Silicon Valley in Northern California. The exclusive
luxury sports car
will bear a commemorative plaque signed by Ferrari Chairman Luca di Montezemolo. Fernando Alonso and Felipe Massa, drivers on the Ferrari Scuderia Formula One driving team, will deliver the 599XEVO to its new owner at the next Grand Prix in Monza.
Other noteworthy items sold include the nose cone and wing of a Ferrari F60 used in five Formula One races was sold to a buyer from Malaysia for €23,000. The driving helmets of Fernando Alonso and Felipe Massa's and a racing suit of Scuderia-team driver Giancarlo Fisichella also were among the top sellers.
"A pole-position result; I knew I could count on the big-heartedness of the Ferraristi, but they've still managed to surprise me once again," said Mr. Luca di Montezemolo. "I would like to thank all the clients, collectors and enthusiasts that did their bit. Their bids have sent out a message of warmth and solidarity to the people in our region affected by this tragedy."
Additional proceeds from the sales of Scuderia Ferrari watches and a donation of €100,000 from an anonymous Russian client brought the total sum donated by Ferrari to more than €1.8 million. For more information, visit
Ferrari.com
.