Noah Joseph View Profile

European Correspondent | JustLuxe
Shelby SuperCars Plan on Breaking Speed Records With Their Ultimate Aero XT
Aug. 23rd, 2012 | Comments 3 | Make a Comment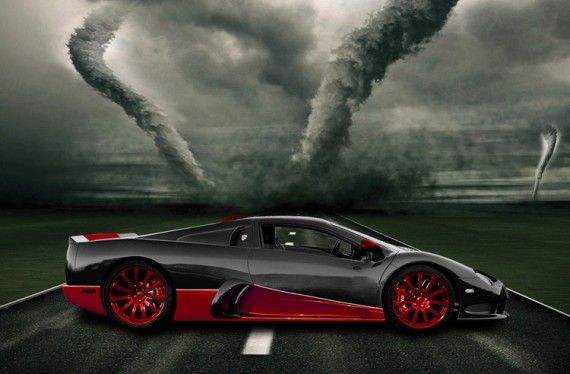 Photo Courtesy of SSC
Most people may not be as familiar with the
luxury cars
of SSC as they are with, say, Bugatti – but maybe they should be. After all, SSC and Bugatti have been playing a game of cat-and-mouse with top speed records for years.

When Bugatti first debuted the Veyron with its thousand-horsepower, quad-turbo W-16 engine, it recorded a top speed of 253.81 mph. SSC set out to beat that record with the Ultimate Aero TT, and did so in 2007 with a 256.18-mph top speed. Bugatti responded by developing the Veyron Super Sport that reclaimed the crown at 267.86 mph, but SSC isn't about to let that stand.
Shelby SuperCars, as the company was named in long form, is working on a new model called the Tuatara, but before that all-new supercar hits the road, the West Richland, Washington-based company has released a new edition of the Ultimate Aero.


Called the Ultimate Aero XT, it is the brutish supercar's swan song. Limited to just five examples, the XT replaces the 1,287hp 6.3-liter V8 from the record-setting car with the 1,300hp 6.9-liter unit and seven-speed sequential transmission developed for the upcoming Tuatara. Weighing in at just 1,270 kg, the Ultimate Aero XT is tipped to be good for a 0-60 run of just 2.65 seconds and a top speed of 273 mph.
That's a mighty tall order to put down against the Veyron Super Sport's 267 mph world record, and it will be interesting to see if SSC chief Jerod Shelby tries to reclaim the crown with the car you see here. As for you, if you'd like to get your hands on one, you'd better act fast. Like, SSC Ultimate Aero fast.
For more information visit SSCNorthAmerica.com
You might like :
McLaren's Customized X-1 Supercar