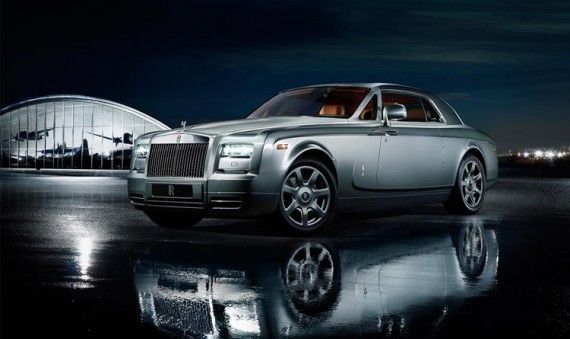 Photo Courtesy of Rolls-Royce
While many
luxury automakers
have been making cars for decades – some for over a century – there are a number that have their roots in aviation. Spyker, Saab, Mitsubishi and BMW all started out in aerospace, but one name known as much today for its airplane engines as it is for its cars is Rolls-Royce.
Today's Rolls-Royce automobiles may have nothing to do with the company of the same name that builds jet engines, but their roots are one and the same. And to celebrate that fact, the luxury automaker has released a special edition of its Phantom Coupé called the Aviator Collection.
Based on its top-of-the-line two-door model, the Aviator features a special grey paint job with a contrasting matte hood and an interior that epitomizes the interplay of wood and metal.
A Thommen clock adorns the dashboard, with matte black instruments, polished stainless steel trim and mahogany veneers. Sumptuous leather adorns several surfaces, right down to the floor mats and glove box, which is also embossed with a quote from founder Charles Rolls upon his 1908 flight with the Wright Brothers: "The power of flight is a fresh gift from the Creator, the greatest treasure yet given to man."
Of course all these details adorn what is already one of the most luxurious automobiles money can buy, and is motivated by a regal 6.75-liter V12 engine producing 453 horsepower and 531 lb-ft of torque driven through a smooth-shifting six-speed automatic transmission to the rear wheels.
The exclusive model, limited to just 35 examples worldwide, was just unveiled this weekend during The Quail event at Pebble Beach in Monterey, California - one of the premier automotive gatherings of the summer. The special edition celebrates Charles Stewart Rolls and his love of aviation. During his time, Rolls-Royce set simultaneous world speed records in the air, on land and in water, all powered by Rolls-Royce engines.
For more information visit
Rolls-RoyceMotorCars.com