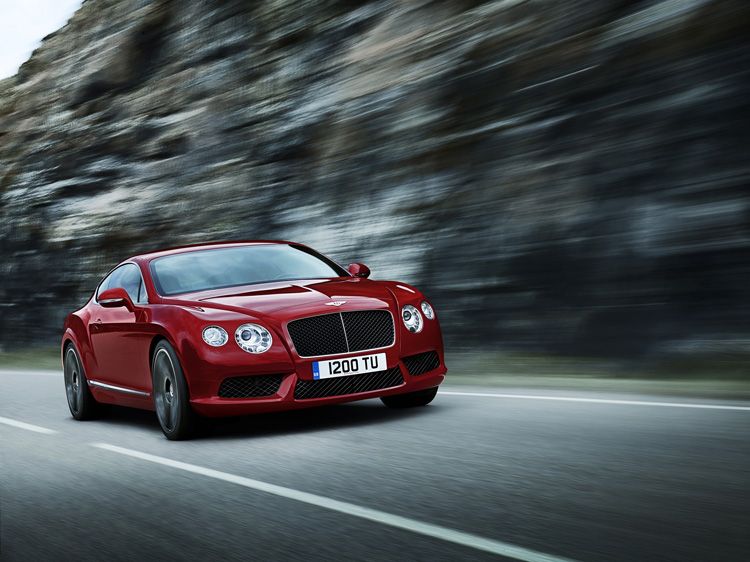 Photo Courtesy of Bentley Motors
Luxury car brand Bentley Motors is premiering three vehicles at the 2012 Moscow International Auto Salon, running until September 9. The
Bentley Continental GT Speed
will be seen for the first time at the automotive show, as well as the Continental GT V8 and the Mulsanne Executive Interior. Bentley's significant presence at the event is an indication of the growing importance of the Russian market.
The vehicles are the most luxurious and sportiest models of the British deluxe carriage maker. The GT Speed has a top speed of 205 mph and a four-second time accelerating from zero to 60 mph. Bentley claims the vehicle delivers a sportier and more engaging riding experience, attributing the performance to a close-ratio, eight-speed automatic transmission, and special chassis setup. Bentley's own twin 6.0-liter W12 engine configuration metes out 616 brake horsepower and 800 Nm of torque, making the GT Speed a bona fide supercar.
The
Mulsanne
Executive Interior, which debuted as a concept car at the 2011 Frankfurt Motor Show, will show two variants of its flagship car, a Theater and an iPad model. The Theater specification brings various entertainment features, like music and TV, while the iPad version offers wireless keyboards and writing surfaces for office needs.
Wolfgang Dürheimer, chairman and chief executive of Bentley Motors, stated that the firm's sales in Russia increased by 45 percent in 2011, and that they are the best-selling luxury car brand of Russia. The firm formed Bentley Russia, an exclusive sales company, to manifest its interests in the burgeoning luxury auto market.
"These three models illustrate the strength and breadth of the Bentley brand and are sure to appeal to automotive enthusiasts across the region," said Wolfgang Dürheimer, chairman and chief executive of Bentley, in a prepared statement for the media. "The recent establishment of a new, exclusive sales company, Bentley Russia, is a reflection of our commitment to strengthening and expanding our presence in the market, attracting new customers and enhancing the brand experience for existing Bentley owners across the region."
For more information, visit the company's website at
BentleyMotors.com
.