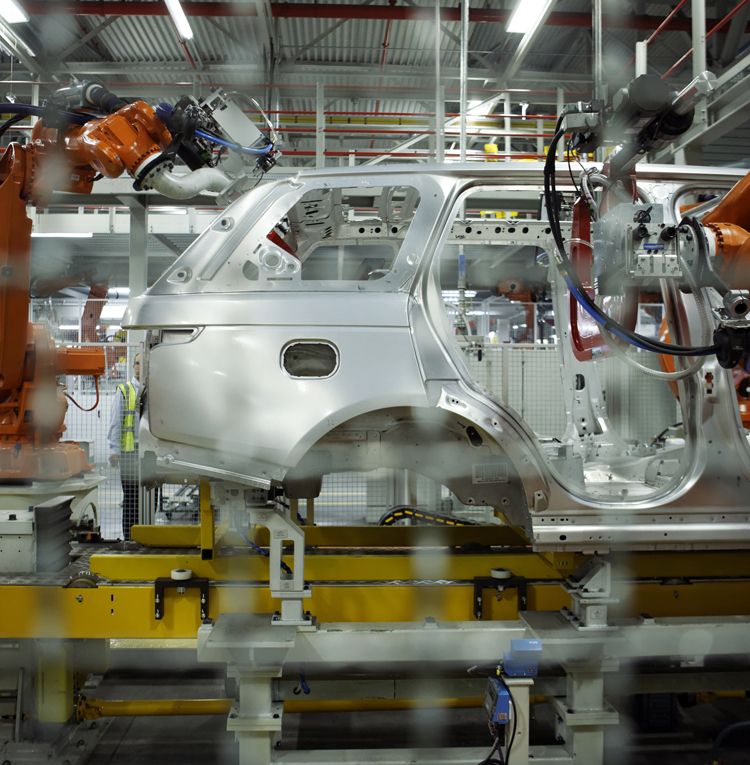 Photo Courtesy of Jaguar Land Rover
Jaguar
Land Rover
announced that it has invested $477 million to upgrade its UK manufacturing facilities. The purpose of the investment is to increase productivity. The luxury automaker is preparing to launch its all-new Range Rover in 170 countries. The new SUV will be for sale in early 2013.
"This outstanding new Range Rover symbolizes our commitment to investing in Britain and exporting around the world, delivering class-leading performance, agility, quality and luxury in a model that enjoys iconic status in almost every market," said Dr. Ralph Spaeth, CEO of Jaguar. "As the UK's leading automotive investor in R&D we are proud of the work that has gone into developing the new technologies and innovations to make the new Range Rover possible."
Spaeth went on to say that the new model is the world's first SUV, with lightweight all-aluminum construction, is 20 percent lighter with both fuel consumption and carbon-dioxide emissions reduced by 22 percent.
The Range Rover is the beginning of a new model line for Jaguar Land Rover, as it will launch the Jaguar XF Sportbrake and the Jaguar F-Type sports car. A gathering was held to commemorate the launch of the 2013 Range Rover at Richmond Park, in London. Prospective owners, company executives, car dealers, and the media attended the event.
"Jaguar Land Rover is firing on all cylinders, generating export revenues of close to ?8 billion a year as we meet demand for a model-range that justifies continued expansion in our UK facilities and elsewhere," said Dr. Spaeth.
An announcement regarding the market-launch schedule for the new Range Rover will be made over the next few months. Pricing and full-technical information will be released prior to the upcoming Paris International Motor Show later this month.
For more information visit
JaguarLandRover.com
.