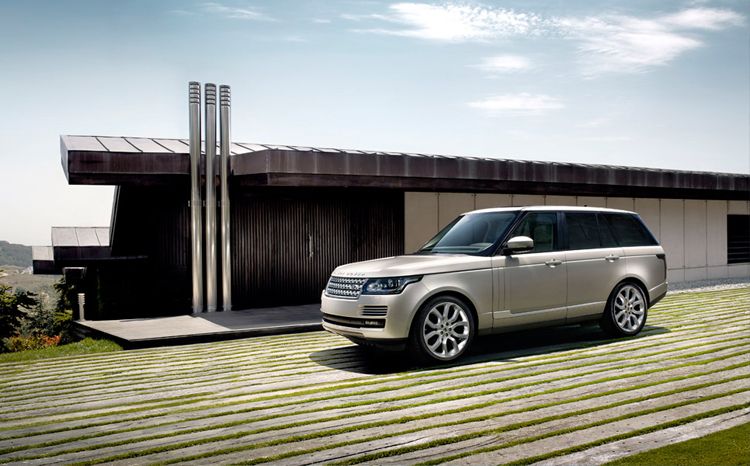 Photo Courtesy of Land Rover
Luxury SUVs
are all the rage these days - particularly in developing markets like China, Russia and the Middle East – with every automaker and its sister-company getting in on the action. Even exotic marques like Aston Martin, Maserati, Bentley and Lamborghini are working on high-end sport-utes of their own. But before they all started playing the game, there was really only one name in luxury off-roaders.
That name is Range Rover, a brand that is still alive and kicking, keen to prove itself against all the bandwagon-jumpers. And this is the new flagship model with which it intends to do so.
Just hitting the wire now, the 2013 Range Rover sits above the smaller Range Rover Sport, the even smaller Range Rover Evoque, and the Land Rover range.
So what's new about the new model? Well, everything. Parent company Jaguar
Land Rover
reinvented the new Range Rover from the ground up. Most impressive is that the British automaker managed to trim a whopping 700 pounds off of the existing model's curb weight to make it more agile and less thirsty at the pump. All the while it has made it longer to give the Range Rover 4.7 inches more rear legroom, which will come in handy particularly for the available individual rear bucket seats.
The weight savings comes down largely to its all-aluminum construction, which is fitted to a new air suspension with four-mode terrain response system that is sure to help the new Range Rover protect its hard-earned reputation for off-road prowess.
Details have yet to be released on engine choices, but US customers should expect a range of V8 coupled to an eight-speed automatic transmission, with diesel options likely to be available in other markets as well. Deliveries are expected to begin before year-end.
For more information visit
LandRover.com
.