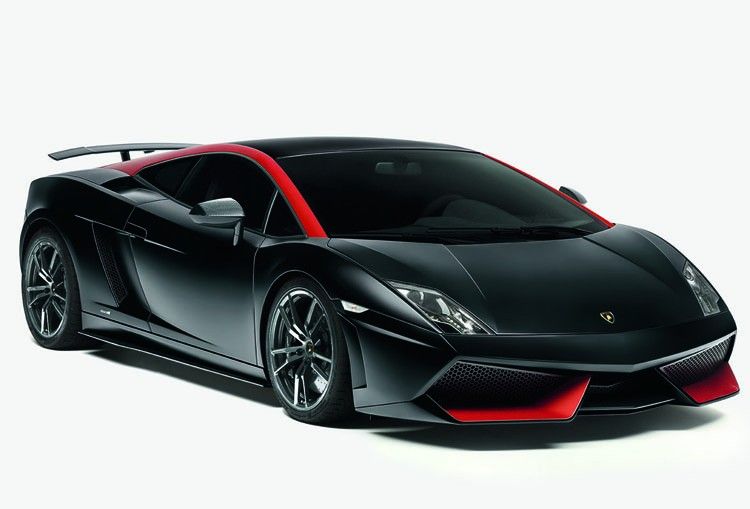 Photo Courtesy of Lamborghini
The
Aventador
, like the Murcielago and Diablo that came before, may grab most of the attention, but it's the Gallardo that keeps the lights on at the Lamborghini factory in Sant'Agata Bolognese. In fact the Gallardo is the best-selling Lamborghini in the company's 49-year history, having delivered over 12,000 examples since production began in 2004 – more than the Countach, Diablo, Murcielago and Aventador combined stretching back to 1974. Those are still relatively small numbers, leaving the class of Lamborghini owners still very much in the exclusive minority on the road. However, the Italian automaker isn't about to let the Gallardo rest on its laurels.
Over the past nine years, the Gallardo has spawned over a dozen variants and special editions, all of them two-door sports cars with a V10 mounted amidships. Soon Lamborghini will unveil the Gallardo's successor, likely to follow the same basic formula but with the benefit of the latest performance technologies. But before the Baby Bull is replaced, Lamborghini is keeping it fresh with a few revisions.
The Gallardo is available in a number of versions, including the rear-drive LP550-2 (in both coupe and convertible Spyder body styles), the all-wheel-drive LP560-4 (and its Spyder version) and the top-of-the-line LP570-4 Superleggera and Spyder Performate. While the LP550-2 carry over unchanged for now, the all-wheel-drive versions have been treated to some new enhancements.
The core of the Gallardo range, the LP560-4 have been given revised front and rear-end styling, most emphatic in the full-width lower grille bisected at trapezoidal angles, and a new set of wheels. Power is provided by a 5.2-liter V10 producing 560 metric horsepower for a 3.7-second 0-62 time.
While buyers can still opt for the existing Superleggera and Spyder Performante models, with their 570 metric horsepower and 3.4-second 0-62 time, a new Edizione Tecnica has also surfaced. The special edition is available in three striking color matte schemes and features a large rear wing, carbon-ceramic brakes and an electronic lift system to keep the nose clear of curbs and speed bumps.
Don't think for a second, though, that Lamborghini is leaving it there. In addition to the revised Gallardo and its upcoming successor, the Raging Bull marque has also enhanced the Aventador with fuel-saving technologies (including cylinder deactivation and stop/start ignition) and a revised suspension. Rumor has it that a Roadster version is on its way, and that Lamborghini is also preparing to unveil a 2+2 GT version at an upcoming auto show. All this in addition, of course, to the ongoing development of the Urus sport-utility that still awaits corporate approval before it reaches production. In other words, things are picking up at Lamborghini with characteristic speed.