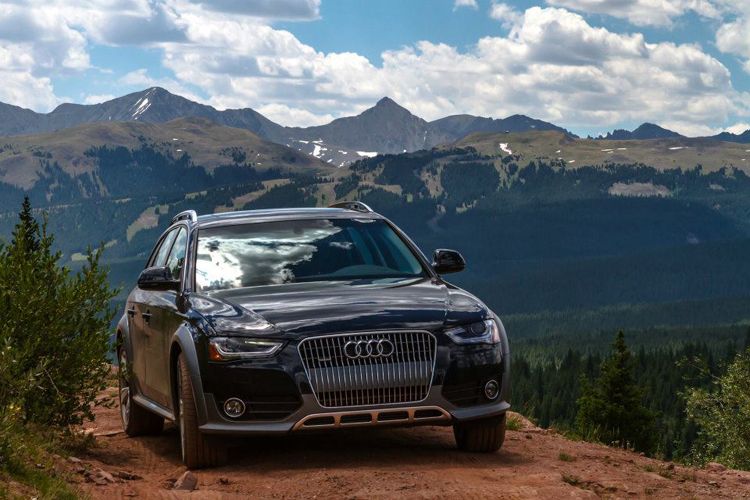 Photo Courtesy of Audi
The 2013 Audi allroad is the winner of the Active Lifestyle Vehicle of the Year award in the Luxury On-Road Vehicle category put together by Carspondent.com. The event recently occurred at the campus of car emporium Local Motors in Chandler, Arizona.
Both journalists and athletes who live active lifestyles and participate in sports reviewed 28 automobiles to determine the winner of the ninth annual ALV awards. The 2013 Audi allroad was the only Audi in this year's competition. In 2011, the Audi A7 won the ALV Luxury On-Road Vehicle category, and the Audi Q7 TDI won the award in the Family Vehicle category. 
The mission of the awards is to acknowledge cars that are best suited to fulfill the needs of a sports lifestyle. The best cars for stowing bicycles, kayaks, golf clubs, and other sports gear are conveniently recognized for overall design, engine power, cargo space, and fuel-efficiency.
"While most 'Car of the Year' competitions focus on various aspects of vehicle performance, we are more concerned with how well the vehicle helps to enhance our performance as athletes," said Nina Russin, co-founder of the ALV awards. "We evaluate how easy it is to load bicycles into the cargo area, or to clean the upholstery after an especially muddy trail run. We want to know if a sport-utility vehicle designed to go off-road can ford water, and if it can maintain directional control when one or more wheels is off the ground."
Ms. Russin also stated that the program provides a good way for automakers to have constructive feedback from consumers living active lifestyles.
The Audi allroad had not been available in the U.S. market the past seven years but made its return earlier this year. Audi says that it is faster and more fuel-efficient than preceding models. The German-engineered car combines the attributes of a rugged crossover with the elegance of an executive-styled sedan. 
The location of the competition, Local Motors, is a micro-factory in a community setting where automotive enthusiasts have access to advanced technology to assist them in making their vehicular visions come to life. The firm's first community-designed car, the Rally Fighter, which is a 6.2-liter, V8 engine with 430 horsepower and an automatic transmission, is now available for sale.