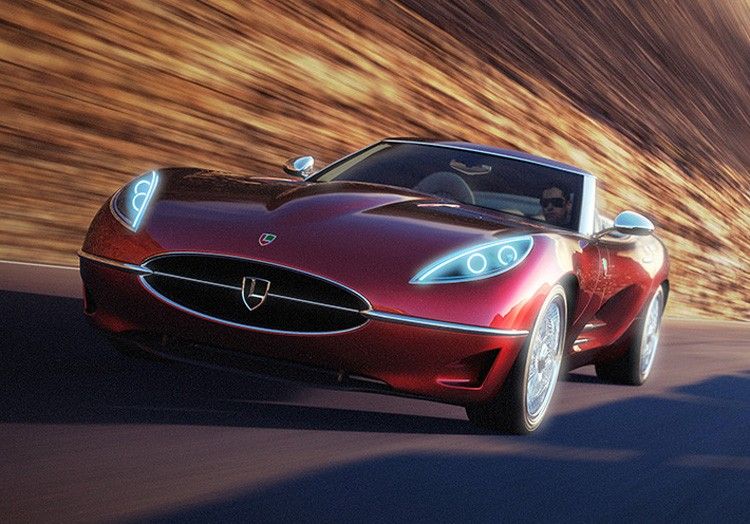 Photo Courtesy of Lyonheart
Beauty being in the eye of the proverbial beholder and whatnot, there's still little question that the Jaguar E-Type is one of the most beautiful luxury automotive designs ever penned. It's the kind of legacy that an automaker would be remiss not to relive.
Jaguar took inspiration from the original XKE when it relaunched and subsequently redesigned its XK coupe and convertible in recent years, and has now gone back to the same legacy with the new F-Type, set to make its North American debut at the Los Angeles Motor Show later this month. But another automaker has sprung up with a decidedly more retro - and, if you can imagine it, more upscale - take on the original.
That company is called Lyonheart, and their impressive design you can see here. Evoking the lines of the E-Type Jag, the Lyonheart K is an exclusive retro sportscar of which only 250 examples will be built in either coupe or convertible form.
Power comes from a 5.0-liter supercharged V8 built by British racing engine manufacturer Cosworth to provide 567 horsepower and 516 lb-ft of torque for a 0-60 time projected at less than four seconds and a 186mph top speed.
Currently in the concept phase, Lyonheart is taking orders at 400,000 euros for delivery to begin in early 2014. 
Check out:
Top Sports Cars for 2013 | From Aston Martin to Lamborghini
!