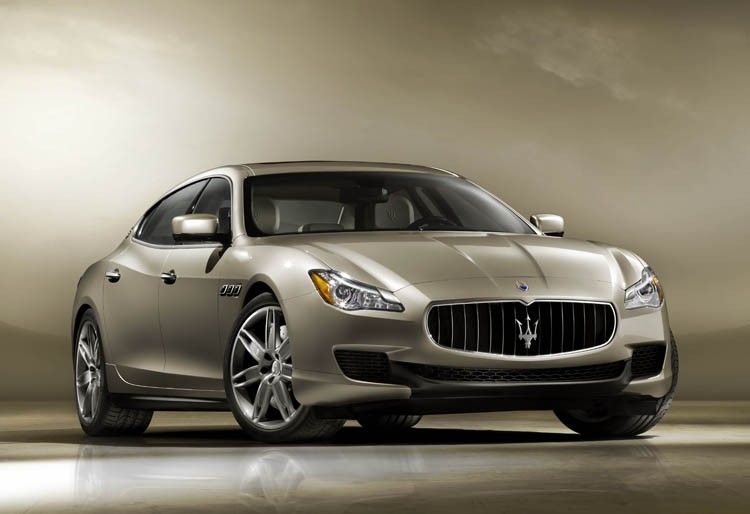 Photo Courtesy of Maserati
Most buyers on the market for a new full-size
luxury sedan
are likely to flock to one of the mainstream German marques, and with good reason: Mercedes-Benz, Audi and BMW make some of the finest automobiles on the market. However, for those looking for something a little different, we might suggest the Maserati Quattroporte.
A rare exception to a part of the world that's more accustomed to making two-door sportscars, the Quattroporte, as its name suggests, offers more space and luxury without losing the cache of an Italian exotic. And now Maserati has revealed the all-new model.
Set to be unveiled at the North American International Auto Show in Detroit come January, the sixth iteration of the Quattroporte is designed to be larger, more accommodating, safer and all around better than the model it replaces.

The Modenese automaker has yet to reveal the full specifications on its new four-door model, but look for a new V8 engine developed and manufactured by sister-company Ferrari down the autostrada in Maranello, and all the sumptuous leather and wood you'd expect in Italy's take on the luxury sedan.

The design penned by Lorenzo Ramaciotti blends the elegance of the outgoing Quattroporte with the visual aggression of the more dynamic GranTurismo, and could not be mistaken for anything but a Maserati.
The new Quattroporte is the first in a series of new models set to revitalize the marque, soon to be joined by a smaller sedan reviving the Ghibli nameplate and the Levante sport-utility vehicle.