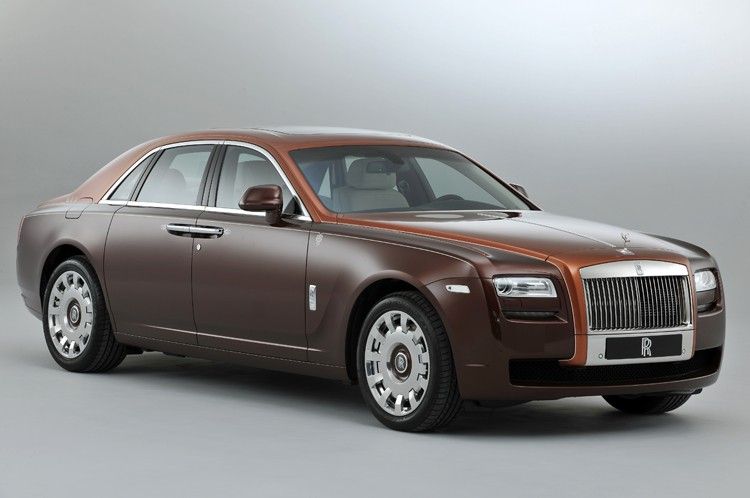 Photo Courtesy of Rolls-Royce
A Rolls-Royce is a Rolls-Royce no matter where you go in the world but some markets are more successful for the British luxury auto brand than others. Particularly markets that have enough oil revenues to afford such extravagance, and enough oil left over to fuel their oversized V12 engines.
We're talking, of course, about the Persian Gulf, where Rolls-Royce has found a collection of very eager buyers. So eager, in fact, that the Spirit of Ecstasy marque has just revealed a new special edition dedicated specifically to that market.
Based on the Ghost sedan, which is slightly smaller and sportier than the better-known Phantom, the special edition evokes Scheherazade's "One Thousand and One Arabian Nights". 
It features a two-tone brown paint scheme punctuated by a hand-painted coachline and Arabic calligraphy. A white leather interior with thick-pile white carpeting also forms part of the package.
Pricing has yet to be announced, but we have the distinct feeling that wouldn't be an issue for the sheikhs to which this car is being marketed.
The first in a series of three, this special edition will be revealed later in November at the Sharjah Auto Show in the United Arab Emirates, with two more to be unveiled in 2013.