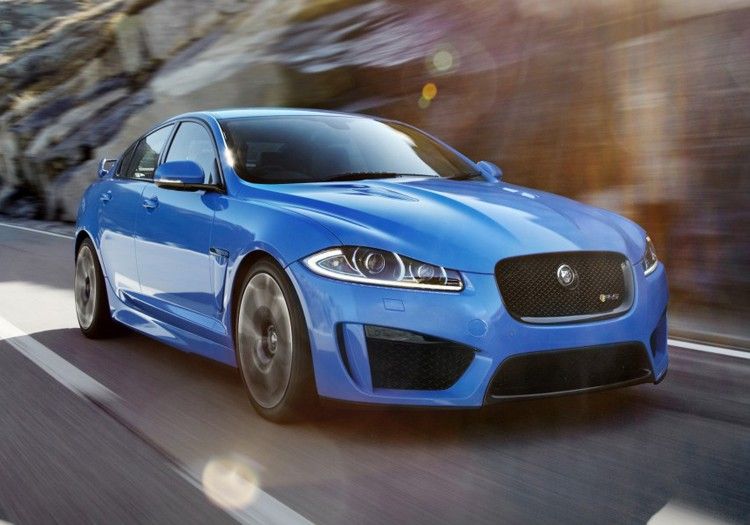 Photo Courtesy of Jaguar
In the market for a mid-sized
luxury sedan
? The Germans offer some great choices, from the Audi A6 and BMW 5 Series to the Mercedes-Benz E-Class. However, if you're looking for something a little...different, you may want to look at Jaguar's XF, and like the Germans, Jaguar offers a performance version in the XFR.
With 510 horsepower, the supercharged Jag trails just behind the Mercedes E63 AMG's 518hp, but well behind the 560-horse BMW M5 in the bragging rights department. Jaguar, however, has now addressed that particular shortcoming with the new XFR-S.
Unveiled at the Los Angeles Auto Show, the XFR-S stands as the most potent Jaguar performance sedan to date. It borrows its 542-horsepower, 5.0-liter supercharged V8 from its two-door XKR-S counterpart and pairs it with an upgraded suspension, aerodynamic body package (note the big rear wing), 20-inch wheels and revised electronics.
The result is a 0-60 time of 4.4 seconds and an electronically-limited top speed of 186 mph, meaning that the new super-cat can keep pace with Germany's finest, even on the Autobahn and around the Nurburgring – two places which its Teutonic rivals call home.
Like what you see? Try not to like it too much, because Jaguar will only be bringing in 100 examples next year to the United States, each carrying a $99,000 sticker price. Though the French Racing Blue pictured here has become emblematic of Jaguar's expanding R-S range, we're sure you'll be able to order it in other colors too.