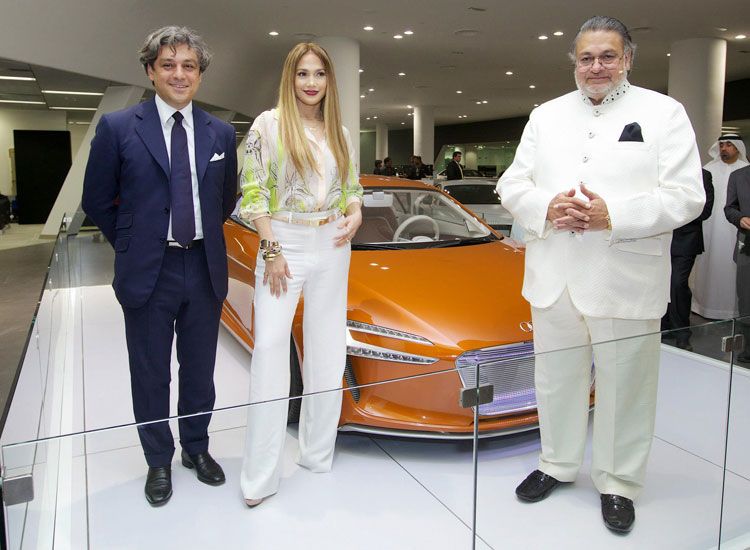 Photo Courtesy of Audi
The United Arab Emirates — and notably the city of Dubai — is famed for its vast concentrations of wealth. Boasting the tallest structure in the world, man-made islands, and a seven-star hotel, Dubai has become a global metropolis. In a city with such affluence, it should come as no surprise that
luxury car
manufacturer Audi, in partnership with AL Nobooda Automobiles, has just recently unveiled its largest showroom for new cars on Sheikh Zayed Road. Famous for its four interlocking rings, Audi is hoping the mega-showroom will increase the brand's presence in Dubai and the Northern Emirates.
The Audi Terminal Dubai is the largest showroom for new Audi cars worldwide, and is the first multi-car showroom in Dubai. Inside, 57 vehicles will be on display, and customers should be able to navigate the sales floor easily using escalators and a panoramic lift. No elbowing other potential buyers as there is over 161,000 square feet spread over six levels. Valet parking is available as well as state-of-the-art multimedia technology. A
power wall
lets viewers peruse the Audi line and vehicle customization's in almost life-like size on floor-to-ceiling screens.
The showroom was finished three months ahead of schedule with 1.2 million man hours and a team of 320 working double-shifts. For the event, special automobiles were flown in for display, including the R18 E-Tron Quattro Le Mans Racing Car and the R8 E-Tron Concept Car — the E-Tron series is Audi's line of electric and hybrid cars. In addition to a 1936 Auto Union Type C Classic Car, an R8 V10 plus, RS 4 Avant, and Q5 PI were modeled and will be available in the region in 2013. Also flaunting curves was superstar Jennifer Lopez, rumored to have been paid nearly $250,000 for her surprise appearance.
In 2005, Audi Volkswagen Middle East FZE was established as a fully owned subsidiary of Audi with a regional office in Dubai. Al Nabooda Automobiles is the official dealer for Audi in Dubai and the Northern Emirates, and CEO K. Rajaram notes, "In terms of sales, the UAE is the most important market for Audi in the Middle East." The Audi Terminal Dubai marks a $32,000,000 investment by Al Nabooda Automobiles, a company who has grown over the last 40 years in Dubai. It is only part of a $245 million investment program that will include new facilities in Fujairah and Sharjah in 2013. Also in the works for the city is a new Audi Service Center with 60 work bays to keep those beautiful cars in tip-top shape.