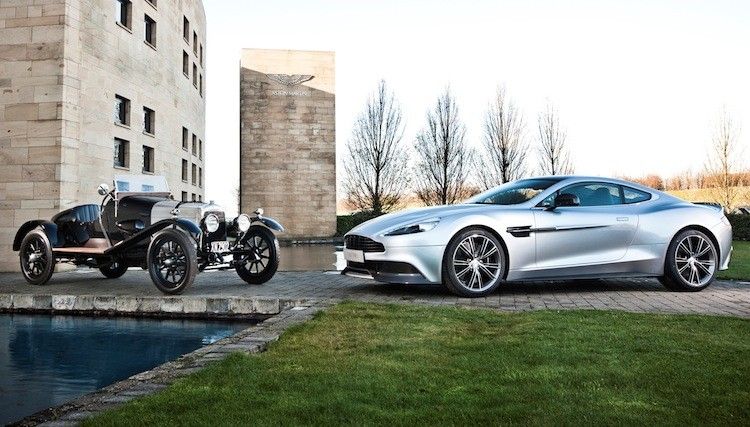 Photo Courtesy of Aston Martin
Famed British automaker Aston Martin will celebrate its hundredth anniversary in 2013 with a series of exclusive events and commemorations around the world. In addition to its impressive motoring heritage, the centenary festivities will also celebrate the marque's longstanding association with the
James Bond movies
, culminating in the latest,
Skyfall
, in which Daniel Craig as 007 drives a classic Aston Martin DB5.
The main event will be a week-long festival in July celebrating all things Aston Martin in London and at the marque's legendary Gaydon, UK headquarters, where the oldest surviving Aston Martin, built in 1921, will take center stage. The week will culminate in a "birthday party" for the brand in central London featuring the world's largest gathering of Aston Martins – 1,000 cars in all, from the earliest models to the recent Vanquish, the "ultimate GT", and the impressive new DB9.
The Centenary Week will include open house activities at Aston Martin's headquarters, and an exclusive Centenary Concours event will also take place that week in partnership with the Aston Martin Heritage Trust and the Aston Martin Owners Club, featuring the 100 most iconic Aston Martins ever built. Additionally, a series of celebratory centenary drives will be held as well, including a James Bond-themed route around England and Wales stopping at a number of iconic Bond film locations - a drive through the Highlands and Islands of Scotland, and a rally through six European countries in six days. In the U.S. Aston Martin will stage a centenary drive ending with a weekend at the legendary Pebble Beach Concours d'Elegance in  August.