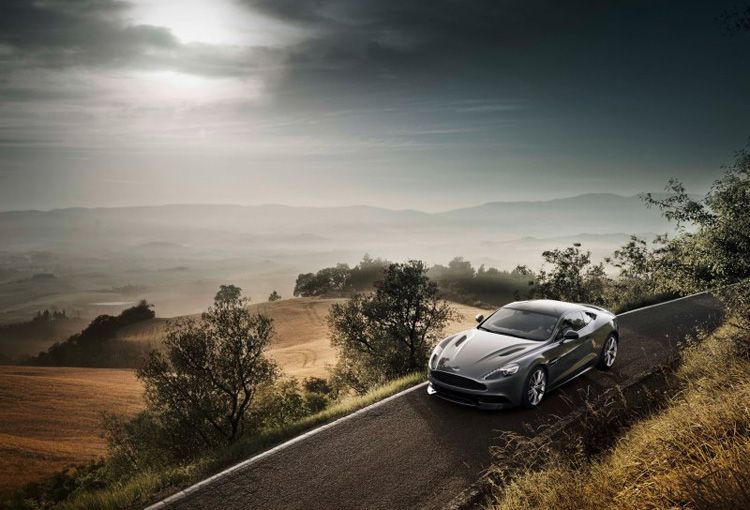 Photo Courtesy of Aston Martin
It can be pretty tough for a
luxury auto brand
to create a video that advertises their new model while setting themselves apart from all the other companies that are trying to do the same thing. The key is to create something that is just unique enough that it stands out, while still accomplishing the goal of selling the car. 2012 was met with a lot of fantastic auto reveals and plenty of car videos, but these few were by far my favorites.
Jaguar F-Type Launch Film
This two minute video tells you everything you need to know about the
Jaguar
F-Type: it's sexy, dangerous, and useful in a drag race. With a beautiful landscape of windy roads and perilous cliff edges, the two F-Type models idle on a closed road, waiting for the model - soon to be stranded once the cars take off - to drop her red scarf and start the race. As the cars speed around sharp corners effortlessly, the drivers calm and relaxed, this video successfully feeds our need for speed.
Who wins between the two luxury sports cars? It's a tie, obviously.
Video Courtesy of Jaguar
Cadillac ATS vs The World | Trailer
With
Phenomena
by Yeah Yeah Yeahs as the video's catchy soundtrack, this trailer for Cadillac ATS is as close to exhilarating as a car video can get. Instead of the usual video style car companies go for - you know, the ones with smooth driving shots of the car moving through city streets - Cadillac made the excellent choice to create a video that looks more like a film trailer than an advertisement. The campaign took place during the 2012 Olympics, putting the auto and its drivers (Derek Hill and actor Ross Thomas) up against four different roads across the world (located in Patagonia, Monaco, Morocco, and China), each with some challenges. The video results in being a thrill-ride through challenging landscapes, showing just how well the
Cadillac
ATS is able to compete against other luxury manufacturers.
Video Courtesy of Cadillac
Aston Martin Vanquish | A Bold New Breed of Aston Martin
The neat thing about this
Aston Martin
video for their breath-taking Vanquish model is that the car never actually moves, not even an inch. While watching close-up shots of the model, you are treated to the various sounds one would hear while hurtling through mountain roads, shifting gears and slowing for turns, allowing you to experience the auto in a new way. Through the use of sound, the two minute video manages to convey a machine of speed and power without ever having to take it out of the garage.
Video Courtesy of Aston Martin