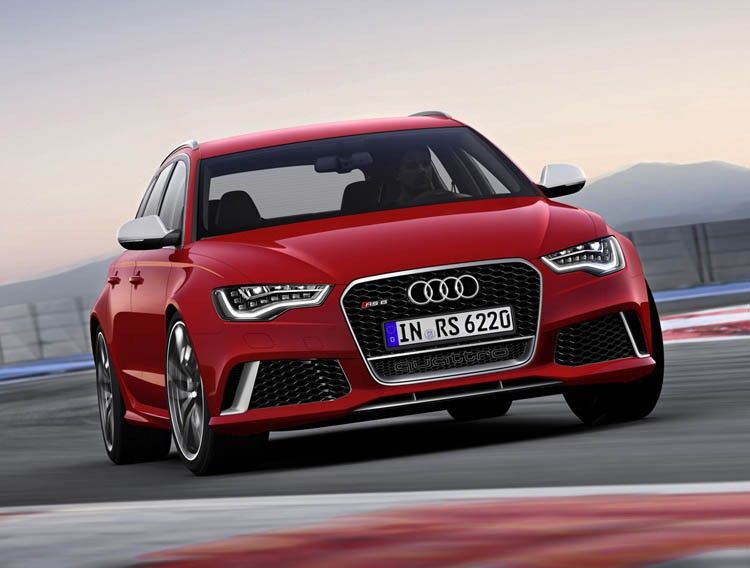 Photo Courtesy of Audi
Germany's automakers offer some of the finest high-performance luxury sedans on the market. Models like the BMW M5, Mercedes-Benz E63 AMG and Porsche Panamera come to mind. But Audi has been known to follow the beat of a different drummer.
Instead of turning its A6 into a supercar-rivaling super-sedan, Audi has once again adapted its latest sport-wagon into the new RS6 Avant. But don't let the stodgy image of the station wagon fool you into thinking this car will be relegated to the slow lane.
The latest Audi RS6 Avant features a 4.0-liter twin-turbocharged V8 engine that produces a massive 560 horsepower and 516 lb-ft of torque to propel the vehicle from 0 to 62 miles per hour in a scant 3.9 seconds. The Avant can reach an Autobahn-crunching top speed of 155 mph, which can be augmented to as much as 190 mph with the Dynamic Plus package.
Power is channeled to the road through an eight-speed automatic transmission and Audi's signature Quattro torque-vectoring all-wheel drive system. The package also includes a dual-mode exhaust system, a sport-tuned suspension, 21-inch wheels and available carbon-ceramic disc brakes.
Audi has also sought to improve on the previous RS6's fuel economy by 40%, outfitting the wagon with stop/start engine management and cylinder deactivation. All that while including 60 cubic feet of cargo space. Try that in a Porsche.
Unfortunately the RS6 Avant will not be made available in the United States, but as we go to press, rumors are circulating that Audi is preparing to introduce a similarly-equipped RS7 Sportback designed with the North American market in mind. In the meantime, it has announced new versions of the SQ5 performance crossover and RS5 Cabriolet specifically for American buyers. Watch this space for more.