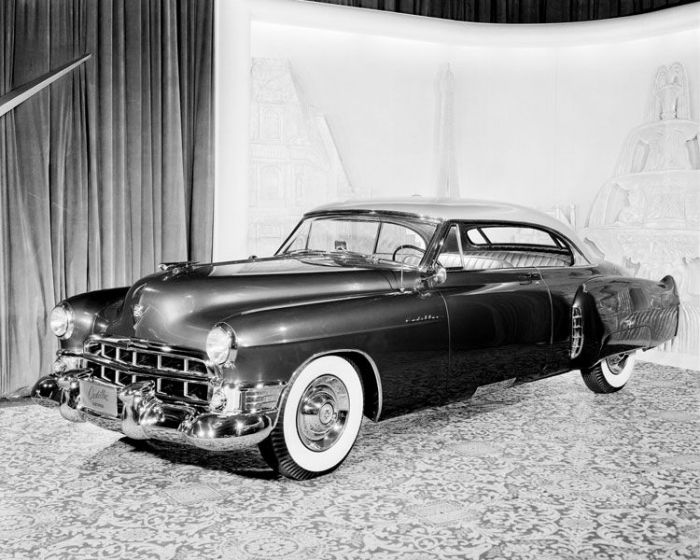 Photo Courtesy of The Amelia Island Concours d'Elegance
Is there really a single classic
luxury car
that is more effortlessly cool than the Cadillac Coupe de Ville? Whether its quality leather interior was used for comfort during a drive-in flick or simply as a way to show off when cruising on Main Street, this piece of machinery was definitely a trendsetter. The original Cadillac to wear the name "Coupe de Ville" will finally make a public appearance for the first time in 64 years.
This year marks the 18th annual Amelia Island Concours d'Elegance on March 10, 2013. This automotive event that is said to be among the top in the world will be drawing in nearly 300 rare vehicles from collections around the world — including this historic re-debut of the Coupe de Ville.
Charlie Wilson was the CEO of General Motors from 1946 through 1953 and when he left to become Secretary of Defense for President Eisenhower, the corporation chose to honor his long service to the company by giving the extraordinary gift of the original Cadillac prototype Coupe de Ville by Fleetwood. With only four different prototypes built, this was the rarest of General Motors Transportation Unlimited Exhibition show cars.
A drastic departure from Cadillac's previous showroom offerings, the first Coupe de Ville was powered by GM's first overhead valve V-8, a 4-speed automatic transmission, was seven inches longer than Cadillac's production coupes, had power windows and seats, and not surprisingly, was the star of GM's 1949 Waldorf Astoria Transportation Unlimited show.
"I have many cars but the Coupe de Ville restoration has been the most exciting. This will be the first time in 64 years the oldest surviving Motorama Dream Car will be displayed publicly," said Steve Plunkett. "What's interesting is Eagle Ottawa has been a supplier of leather to the Big Three for generations and 64 years later they're supplying the project again."
For any enthusiastic car aficionado, the 2013 Amelia Island Concours d'Elegance is a must attend event. Held at The Gold Club of Amelia Island at Summer Beach on March 8-10th, the show's Foundation has donated over $2 million to Community Hospice of Northeast Florida, Inc. as well as many other notable charities since its inception in 1996.