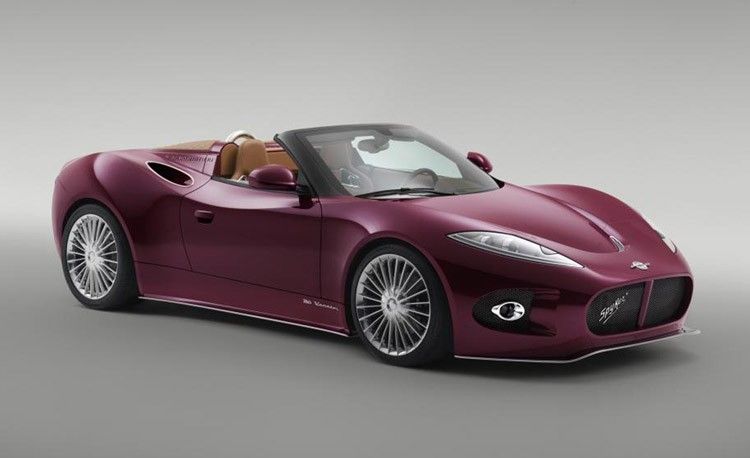 Photo Courtesy of Spyker
Spyker is on the rebound. Holland's boutique automaker tried and failed at running its own
Formula One
team and then at taking over Saab from General Motors, but now it's back where it belongs, focusing on producing some of the most intricately bejeweled sportscars on the market. And that renaissance starts with the B6 Venator.
What debuted in coupe form at the Geneva Motor Show this past March has now emerged as a convertible as well.
Spyker
unveiled the B6 Venator Spyder at the Pebble Beach Concours d'Elegance this summer, and judging by its design alone, it looks poised to put Spyker back on the map.
"Reaction to the coupe version in Geneva was so overwhelmingly positive that we accelerated our initial plan to deliver the Spyker B6 Venator Spyder Concept," said Spyker executive John Walton. "This is an exquisite drop-top that begs to be driven on the Pacific Coast Highway — yet will provide more exclusivity than any other sports car it will pass on the road."
The mid-engined roadster features the same layout as its fixed-roof counterpart. That means a 375-horsepower supercharged V6 mounted behind the two-seat cabin that would make Jules Verne feel right at home. The Litano leather is provided the Royal Hulshof Dutch Tanneries in Lichtenvoorde, Netherlands, offset by the turned aluminum trim and Spyker's trademark exposed gearshift mechanism.
The carbon-fiber bodywork drapes over an aluminum chassis that is much more compact than the larger C8 models Spyker has been selling until now and benefits from engineering work by Lotus, which is known to tune some of the best chassis in the world. Although technically a concept car, the version you see here is expected to closely mirror the production version to follow. Pricing is anticipated to come in at around $150,000, putting it approximately in the same league as the
Aston Martin
V8 Vantage Roadster, Audi R8 Spyder or Maserati GranCabrio.