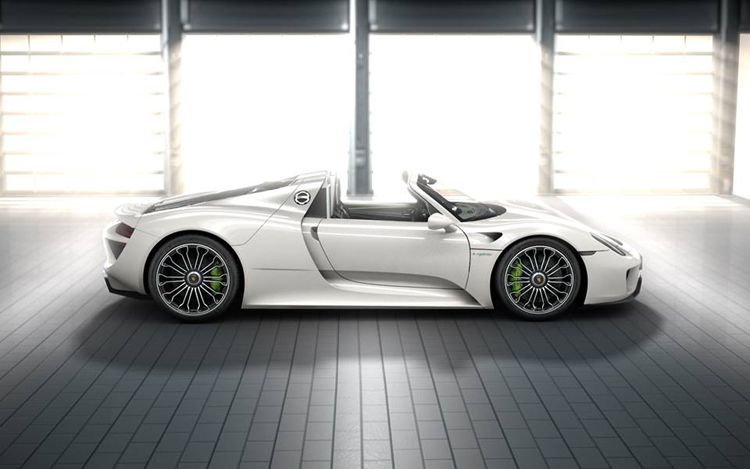 Photo Courtesy of Porsche
The Porsche 918 Spyder was just unveiled at the Frankfurt Motor Show and wowed all when it sped around the Nürburgring track in just six minutes and 57 seconds. According to
MSN
and Porsche, the auto — driven by Marc Lieb — was 14 seconds faster than the previous record for a street-legal car. The luxury brand also shaved 17 seconds off its run from last September.
Priced four and a half times higher than the 911 Turbo S, the
Porsche
918 Spyder almost comes in at $1M and was built to compete with the uprising of supercars from brands like Ferrari and McLaren. Though fast, the 918 isn't the cream of the crop just yet, as its lap time puts it two seconds behind the Radical SR8 and nine seconds behind the SR8 LM.