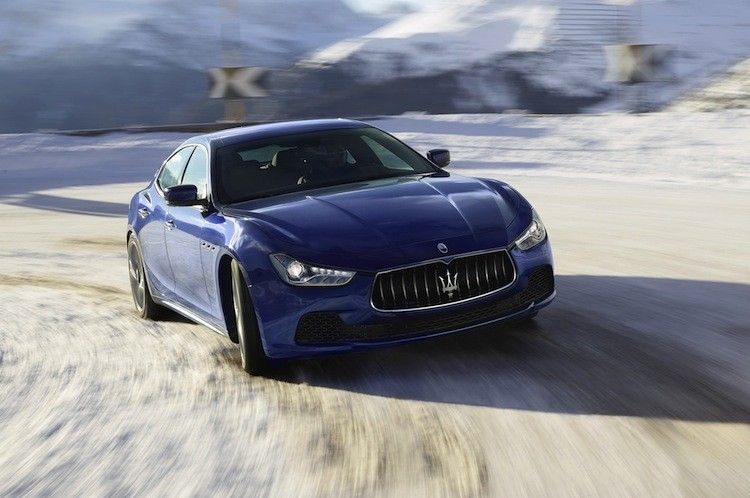 Photos Courtesy of Maserati
It was no accident that Maserati made such an impression during this year's Super Bowl. 2014 marks the legendary sports car brand's 100th anniversary and in addition to the launching of the gorgeous new Ghibli sedan, Maserati is celebrating in various stylish ways. Founded in Bologna, Italy in December of 1914, Maserati's famed trident logo was inspired by the Neptune fountain in downtown Bologna.
The brand built its first car in 1926, the Tipo 26 race car, which achieved immediate renown with a victory in the 1926 Targa Florio. That set the benchmark for Maserati's impressive racing prowess, and it went on to win the Indianapolis 500 twice, Formula One nine times and the 1957 F1 World Championship. In 1947, the luxury car brand debuted its first passenger car, the A6 grand tourer; in 1963 they introduced the world's first sports luxury sedan in the form of the Quattroporte; and in 1993 it became part of the Fiat group, which also owns Ferrari.
The highlight of the year-long anniversary celebrations will be a momentous gathering in September of over 250 Maseratis in Modena, Italy, where the brand is headquartered. The three-day event will include drives on scenic Italian roads tied to Maserati's history, as well as racetrack events. A world tour taking in four top polo events in Palm Beach, London, China and Abu Dhabi is being organized this spring and summer, while a lavish 350 page-plus coffee table book entitled Maserati — A Century Of History is being released, full of incredible photographs (some of which have never before been published).
The automaker has also designed a special 100th anniversary medallion logo for the occasion and set up a special website dedicated to the the celebratory happenings, where fans can download centenary wallpapers and keep track of events around the world.