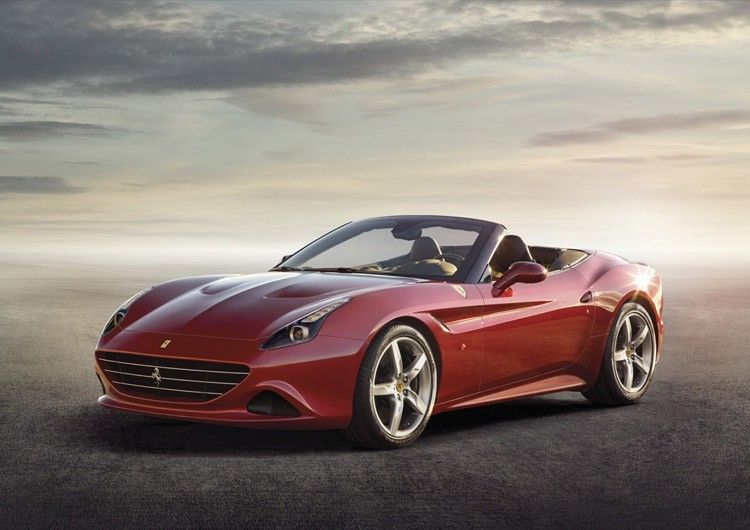 Photos Courtesy of Ferrari
Ferrari racked up a number of firsts with the introduction of the California. Not only did it emerge as its first vehicle with a folding metal roof (preceding convertibles having used different mechanisms), it was also the first front-engined V8 model in the company's history. It was even the luxury car brand's first use of direct injection, a dual-clutch transmission, and multi-link rear suspension — technologies that have since found their ways into other models to roll out the gates at Maranello.
That, however, was back in 2008, making the California the company's oldest model. But when the doors open at the Palexpo for the 2014 Geneva Motor Show, Ferrari will have an all new California to present.
Called the California T, the Prancing Horse marque has made a number of changes to its most accessible model. For starters, the design has been thoroughly worked over to make the California T look more like a smaller version of the F12 Berlinetta. The revised aluminum sheet metal comes as a welcome change for a model that never scored high marks in the styling department. But that's not all.
Underneath the more sharply creased bodywork sits a new 3.9-liter turbocharged V8 engine that produces 552 horsepower and 557lb-ft of torque. That compares quite favorably to the 4.3-liter naturally-aspirated V8 in the model it replaces, which offered just 453 horsepower and 358lb-ft of torque at launch and was later upgraded to 480hp and 369lb-ft. The new engine — derived from the one which Ferrari developed for sister company Maserati — makes the California T the first turbocharged Ferrari since the famous F40, coinciding with the return to turbocharged power in Formula One (a racing series from which Ferrari still derives its latest technologies).
With nearly 50 percent more torque on offer, it's also enough to propel the four-seat convertible to 100 kilometers (62 miles) per hour in a scant 3.6 seconds — all the while reducing fuel consumption by 15 percent and emissions by 20 percent.
"The Ferrari California T epitomizes elegance, sportiness, versatility and exclusivity: characteristics that have distinguished every California model since the 1950s," said Ferrari in announcing this latest sports car. "The model brings a host of new solutions, not the least of which is its 8-cylinder turbo engine. Maranello's engineers have created an entirely new power unit which delivers absolutely superb levels of performance, blistering pick-up and the most exhilarating soundtrack any turbo has ever yielded."
The California T also encompasses new magnetic dampers, suspension springs, steering box, traction system and carbon-ceramic brakes to keep everything under control. Perhaps best of all, the California T features a retractable hardtop that can transform the car from coupe to cabriolet in just 14 seconds. Inside you'll also find a revised cabin space with semi-aniline leather from Poltrona Frau and a 6.5-inch touch-screen display for the Turbo Performance Engineer system.
All of this and more adds up to a Ferrari that is altogether better than the model it replaces, helping the California T emerge from "entry-level" status to a genuine object of desire.