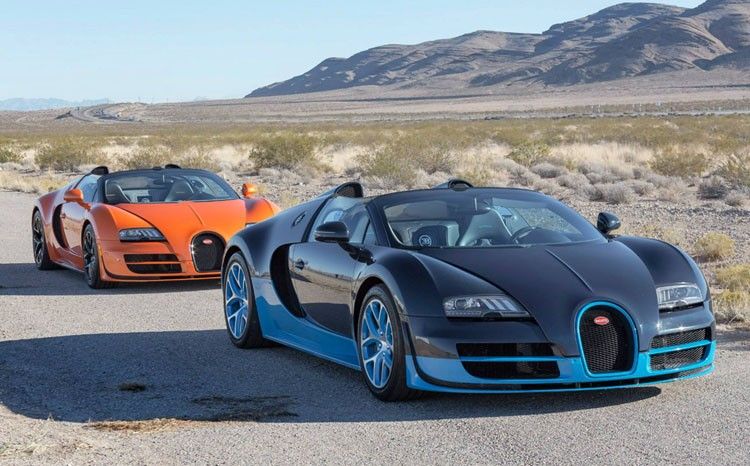 Photos Courtesy of Bugatti
With production of the 300 coupes completed and the additional 150 roadsters almost all spoken for, Bugatti only has a handful of Veyrons left to sell, but sell them they will. And when all 450 have been built, there will be no more. But that doesn't mean your chance to buy one — even direct from Bugatti itself — will have passed, because the luxury car brand has announced its first certified pre-owned program.
Launched at the Techno Classica show in Essen, Germany, the Bugatti Certified program allows for interested parties to buy a used Veyron that has passed certification from the factory and stands up to its exacting standards. As part of the process, each pre-owned Veyron undergoes exhaustive testing and, when necessary, is updated to meet the latest requirements. At the end of the process, qualified Veyrons have their warranties extended to ensure their quality is maintained, including service from Bugatti's "flying doctors" — mechanics who fly to the wherever the car is located in order to carry out repairs and maintenance.
Purchase one and membership into the exclusive family of Bugatti owners worldwide is granted. Just like buyers of a new Veyron, buyers of certified pre-owned vehicles qualify to participate in events like the Molsheim Experience, which allows owners to tour the factory in Alsace, or the Feeling the Road program that gives owners expert tutelage in how to get the most out of their million-dollar supercar at the hands of an official Bugatti test driver on the road and on the racetrack.
"When customers choose a Veyron, they are choosing a unique product, one that stands not only for technical innovation and unprecedented performance, but also for a great automotive tradition," says Bugatti sales director Dr. Stefan Brungs. "A Bugatti is purchased as a collector's item. To honour the trust placed in us and to ensure the lasting value of this automotive icon is our highest priority."
The program is open to any of the 400+ examples of the Veyron coupe, Veyron Super Sport, Veyron Grand Sport and Veyron Vitesse roadster built to date — all powered by an 8.0-liter quadruple-turbocharged W16 engine capable of propelling the most prestigious of automobiles to 60 in under two and a half seconds, reaching speeds in excess of 250 miles per hour.