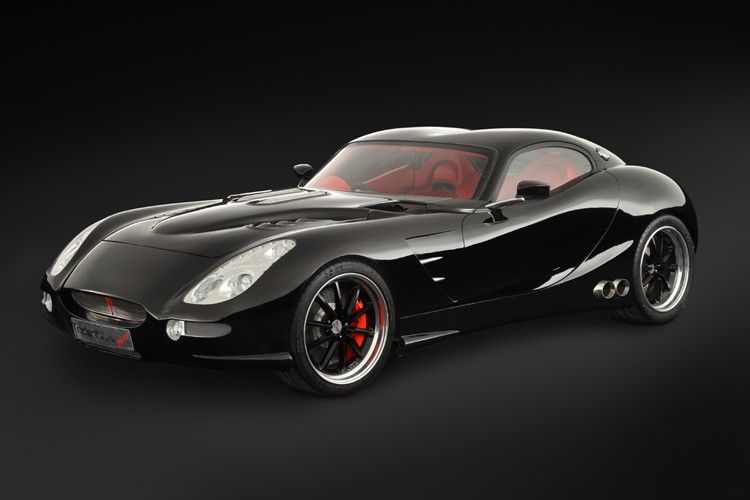 Photos Courtesy of Trident
If you're in the market for a luxury sports car, we're glad to report that there are plenty of options at your disposal, each with its own set of characteristics and advantages. You could get something with a six-, eight-, 10- or 12-cylinder engine; with or without supercharger, turbocharger or hybrid assist; with a manual, automatic or something in between; driving the rear wheels or all four; with a fixed roof or a convertible one; with two seats or four. The list of criteria goes on and on, but what these vehicles all share in common — whether they're Italian like a Ferrari, German like a Porsche, British like an Aston Martin, or Japanese like a Lexus LFA — is that they are all fueled by gasoline. That's where the Trident Iceni stands apart. Instead of using a gasoline engine like all the other sports cars on the market, the Iceni uses a diesel.
Now before you go balking at the thought, dismissing diesel as the fuel of trucks and tractors, consider that Audi has dominated the 24 Hours of Le Mans — the most grueling road race in the world — for the past decade or so using diesel fuel, and its sister company Seat did the same for two years in the World Touring Car Championship. These days even automakers like Porsche and Maserati offer diesel-powered cars you can buy, but none of them come close to the one you see here.
Several years in the making, the Trident Iceni debuted at the Salon Privé in London a few years ago, but is now ready for customer deliveries. The shape is quintessential British GT, with a long hood, short rear deck and a hunkered-down greenhouse — similar to an Aston Martin or Jaguar F-TYPE, but with the vital difference of a diesel engine under that stretched hood.
In the case of the Trident Iceni, that comes down to a 6.6-liter V8 which, in base form, produces 395 horsepower. That puts it closer to the Porsche 911 Carrera S than the base model, but this being a diesel, it's the torque where it really makes it count — L 700 pound-feet of it, to be exact. That's far more than even the top-of-the-line 911 Turbo S, or for that matter, anything this side of a Bugatti.
That's enough to send the Iceni up to 60mph in 3.7 seconds and on to a top speed of 190mph, all the while running for 2,000 miles on a single tank of fuel. Try doing that in a Bugatti. But if that's not enough, Trident offers a Performance Pack with 430hp and an earth-turning 950 lb-ft of torque. Go for the Track Pack and you get 660hp and 1,050 lb-ft, along with carbon-ceramic brakes and other upgrades. Trident also offers a Premium Pack and Lux Pack to make the Iceni that much more comfortable a ride.
"The Trident cars deliver incredible speed and performance combined with outstanding fuel efficiency, achieved through our unique torque multiplication technology," says Trident founder Phil Bevan. His co-founder Daniel Monaghan adds, "We have worked extremely hard to reach this point and the whole Trident team is thrilled to be bringing the world's most fuel-efficient diesel sports cars to market."
The Iceni will be offered as a coupe, roadster and eventually as a shooting brake. Pricing starts at £96,000 (about $160,000 at today's rates) and climbs to £126,000 ($211,000) for the Track version, with US certification set to commence this summer.