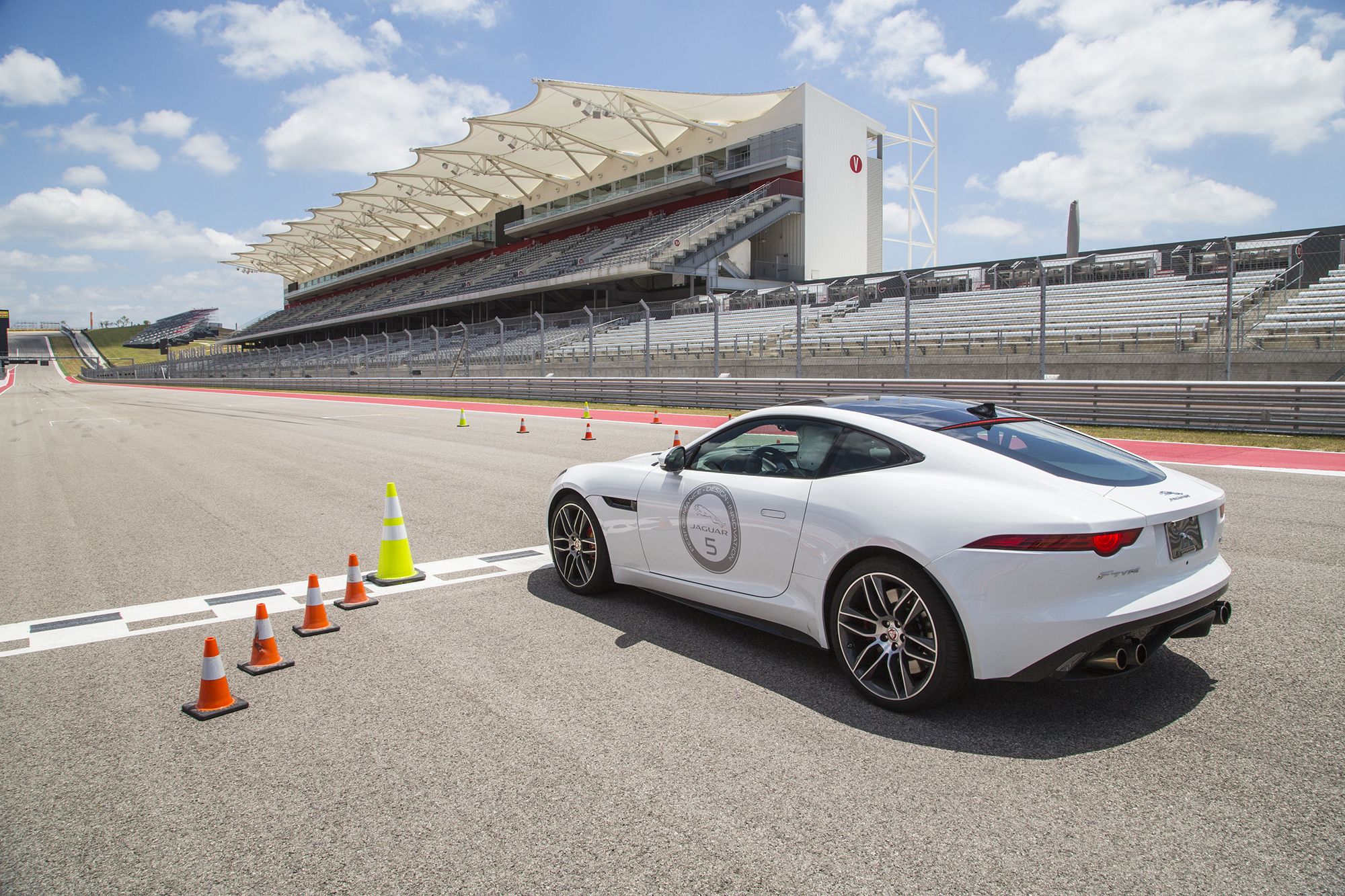 Photos Courtesy of Jaguar
It's one thing to read about what a luxury car can do, but it's another thing entirely to drive it like it was made to be driven — something which isn't very easy or safe to do on city streets. That said, you should probably know what you're doing, since the more powerful the car, the more important it is to get some training. Jaguar's Performance Driving Academy straps you in next to your very own professional driving coach in one of their hottest models and takes you through some progressively challenging courses on a world class track. (Prepare yourselves New Yorkers, they're coming for you this month!)
Three course levels are offered, with Level One starting at $895, unless you happen to have purchased a qualifying new Jaguar in the past 12 months (including the XFR, XFR-S, XKR [Coupe or Convertible], XKR-S [Coupe or Convertible], XKR-S GT, XJR, XJ Supersport, XJL Supersport, XJL Ultimate or F-TYPE R Coupe). You get to choose between a morning or afternoon session and will participate in three activities, autocross, oval, and lead-follow in the XFR, XJR, XKR and F-TYPE R Coupe. There will also be a cocktail reception with the pros the night before your lesson.
You have to finish the first level to get to Level Two ($1,895), during which you'll enjoy lunch with the pros prior to getting out on the track for your full-day of exercises. You'll learn autocross laps, handling and skid-control exercises, corner entry and exit strategies, do full laps at speed, and get lessons on all of Jaguar's safety technology. You'll also get a video of your day so you can share it with everyone at home.
Level Three ($2,895) brings on even more thrills and one-on-one coaching. In addition to reinforcing everything learned from the previous lessons, you'll enjoy autocross relay, a figure-eight skid pad and even more track time. Your laps will also be compared to the professional driving instructors' laps, and you'll be given video recorded data analysis to take home with you.
The 2014 Jaguar Performance Driving Academy will arrive in Monticello, NY at the Monticello Motor Club from July 10 to July 13, and will offer the first two levels. They'll return in October with all three levels, and then head to Florida in December. Make sure to check out Jaguar's online schedule and make a reservation before all the spots run out!