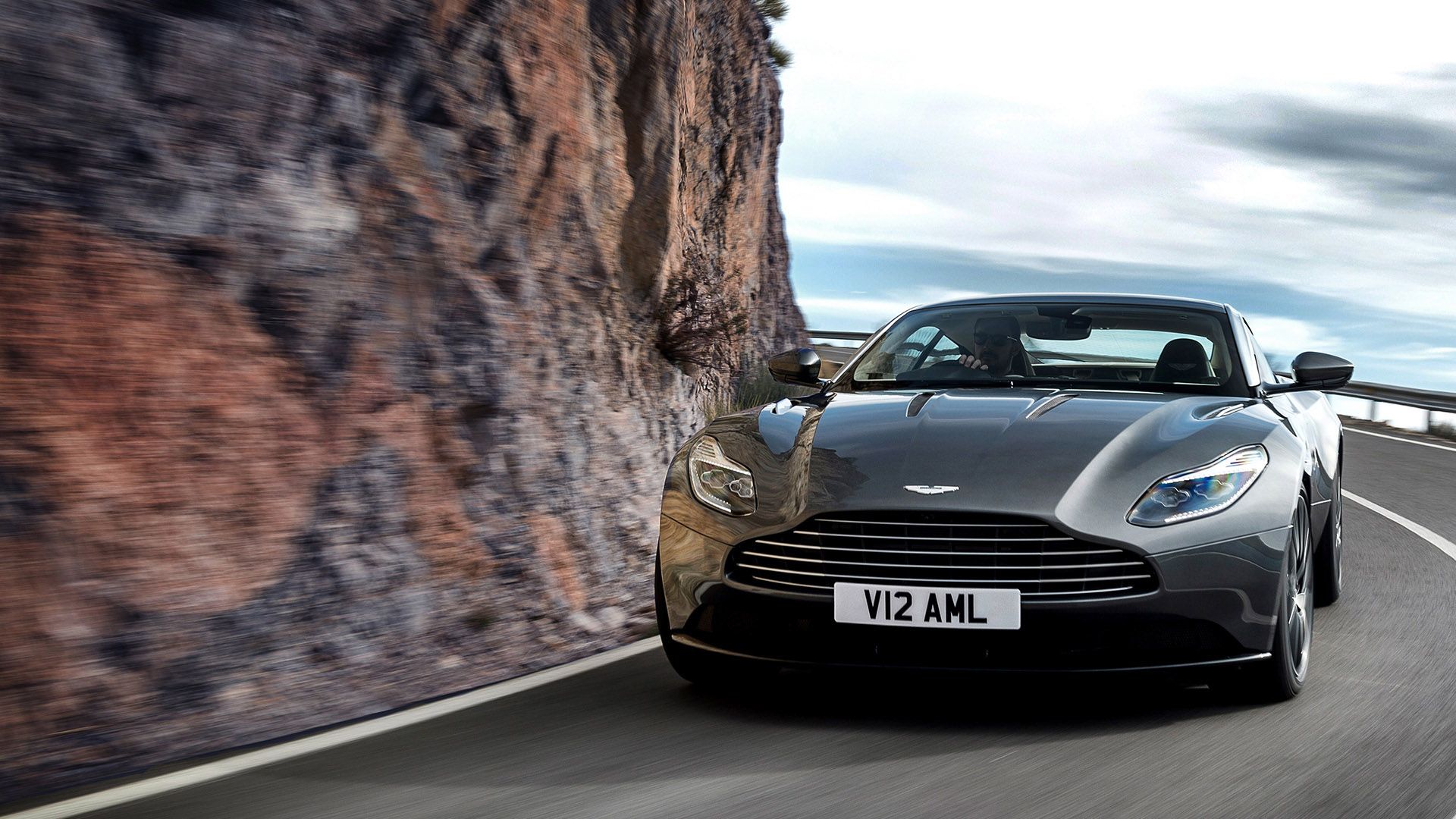 Photos Credit: Aston Martin
Aston Martin has finally unveiled their all-new DB11 in Geneva and we're in love. Hitting the market in the autumn for $211,995, this design marks the 10th DB (the marque skipped making a DB8) and like the rest of Aston's lineup, it doesn't skimp on style.
The DB11 features a front-hinging clamshell bonnet, "roof strakes that flow uninterrupted from A-pillar to C-pillar" and a sloped decklid that blends into the tail-lights. Taking aerodynamics into consideration, the car reduces lift in the front by the "gill-like Curlicue," which works to release high-pressure air from inside the wheel arch. Life in the rear is minimized by the brand's AeroBladeTM, which is "a virtual spoiler fed by discreet air intakes located at the base of each C-pillar." They even added wider doors to make getting in easier and added some extra space in the back for two passengers. The luggage compartment can apparently even fit two large bags.
With a 5.2-liter, twin-turbo V12 engines and a new aluminum chassis, the car offers 600 hp at 6,500 rpm, 516 pound-feet of torque from 1,500 rpm, has a maximum speed of 200 mph and can hit 0-62 in 3.9 seconds. This one may not have been specifically designed for James Bond like the DB10 was, but we're pretty sure 007 will approve of the result.