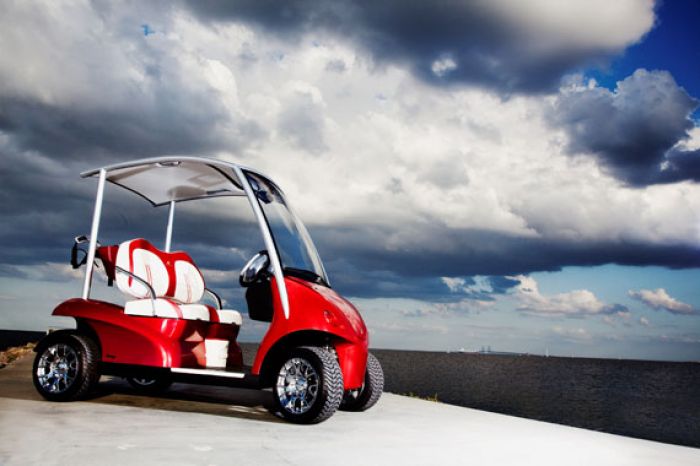 Luxury Cars:
This is one of the nicest luxury golf cars we have seen cruising the links this year. This is the Garia golf car. The manufacturer says that it is the most
luxurious golf car
in the world. It just may be, as its appearance is dashing and the cabin is spacious enough haul a foursome and their golf bags comfortably.
Garia utilizes the same resources as the biggest luxury brands around the world in putting together its elaborate alternative vehicle on fairways and roadways. The golf car is made at the same Finland-based factory, Valmet Automotive, which also manufactures
Porsche's Boxster
and Cayman models.
How is this for cool? The same firm that makes special refrigeration units for Bentley and Maybach also does so for Garia. Topping off the prestige by association fodder, the gearbox manufacturer for Ducati also makes drivetrains for you know whom. The company's relationships in common with the best are quite extensive. Others in the mix include BMW, Volvo, Jaguar, and Aston Martin.

The Garia golf car is on par with excellence. Fore!