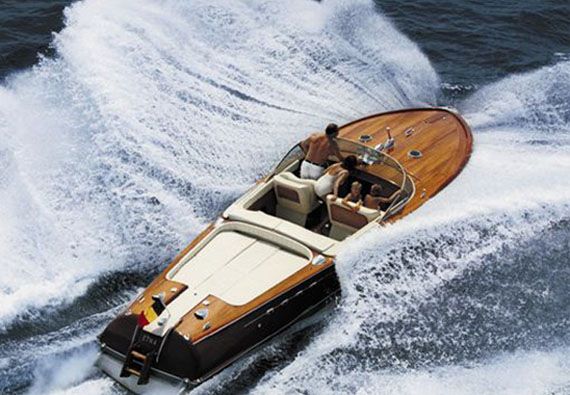 Photo Courtesy of Kidston
A classic Riva Super Aquarama motor launch built in 1970 for one of Italy's best known industrial tycoons is being offered for sale by Kidston of Geneva at about $440,000.
The yacht was built for Count Domenico Agusta, aristocratic head of the company which produced Italy's legendary MV Agusta motorbikes and the equally celebrated Agusta helicopters. In its heyday the mahogany Riva motor launch was the Ferrari of the waves, the "epitome of the Dolce Vita lifestyle played out under the Mediterranean sunshine in glamorous resorts," Kidston notes.
Similar models were owned by the likes of Brigitte Bardot, Richard Burton, Sophia Loren, Aristotle Onassis and Prince Ranier of Monaco. To many collectors, the Super Aquarama is the most desirable of all Rivas combining the purity of the original Aquarama shape with the more powerful Riva-built Crusader engines.
Italian fashion house Gucci recently unveiled a special edition of the modern
Riva Aquariva
motor launch based on classics like this. MV Agusta continues to make some of the most desirable Italian superbikes today. The yacht is currently being restored by the Woottens boatyard in England. Visit
Kidston.com
to learn more.