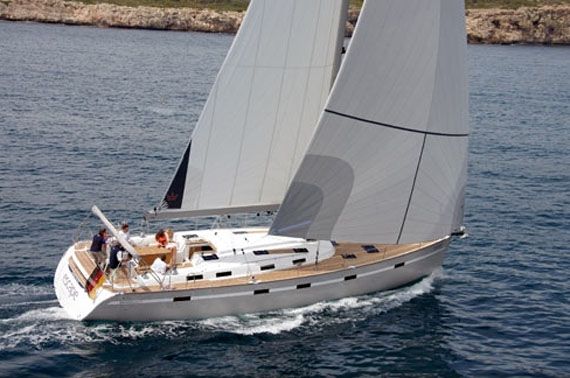 Photo Courtesy of Bavaria Yachts USA
Bavaria Yachts USA announced this week that it is launching three new factory-direct locations by the end of this year. The new sites in Newport, Rhode Island, Chicago, Illinois, and the Bay Area in Northern California will adhere to the business model of the firm's flagship location in Annapolis, Maryland.
The success of its Cruiser launch at the 2011 U.S. Boat Show in Annapolis, Maryland, and its increasing popularity in North America, has led to the expansion of Bavaria Yachts USA. The luxury shipbuilder's mission is expanding its current sales, service, and
yacht chartering
to directly serve the Northeast, the Great Lakes, and the Northern California markets.  
These new locations will have a dedicated Horizon Yacht Charters base just like the one the two firms opened at the Annapolis office in spring 2011. Bavaria Yachts' new "factory-direct" business model offers factory-direct pricing, boats built to personalized specifications, and purchase-to-delivery lead times of around three months.  
Kudos to the firm's marketing department for its clever "try-before-you-buy chartering" program. Bavaria Yachts USA is now taking orders throughout the U.S. The company is offering the reimbursement of travel expenses to clients interested in the yacht-chartering program at its Annapolis office.  
In conjunction with the opening of the three new locations in 2012, the company will be exhibitors at the Newport Boat Show (Sept. 2012), the U.S. Boat Show in Annapolis (Oct. 2012), the Strictly Sail Chicago Show (Jan. 2013), and the Strictly Sail Pacific Show (April 2013).
The Cruiser and the Vision lines will be featured at the shows. For more information, visit
BavariaYachts.com
.