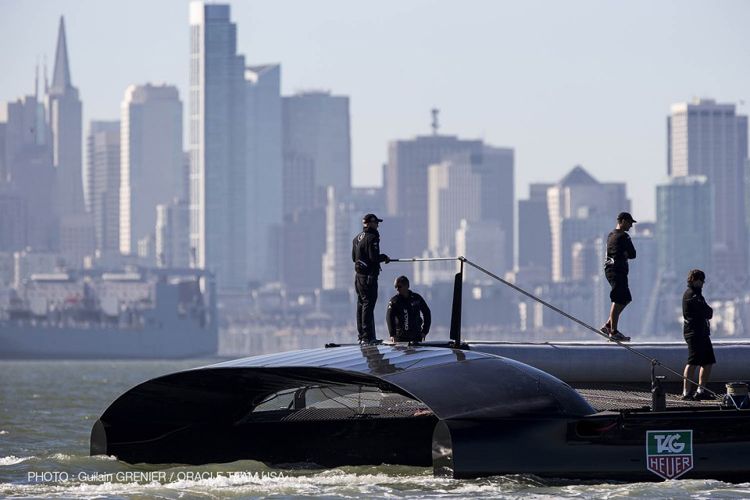 34th America's Cup
in San Francisco in 2013. Having just been transported from her place of build in Pier 80 to the San Francisco Bay, the competitive vessel is getting ready for her big debut.
ORACLE TEAM USA won the America's Cup in February 2010, so they're probably hoping that their new AC72 Catamaran will help them strike gold again.
Today was the boat's first sailing venture and it's been reported by the team to have gone pretty well. According to ORACLE, the 12 story high winged vessel sailed through the bay for two hours, showing a sample of its performance potential. The trial run was ceased though due to a "daggerboard failure in the starboard hull." Whatever the failure was, we're sure the team is quickly assessing the problem to get the AC72 back in working order so she can blow everyone away come 2013.
For more information visit
Oracle-Team-USA.America'sCup.com
.