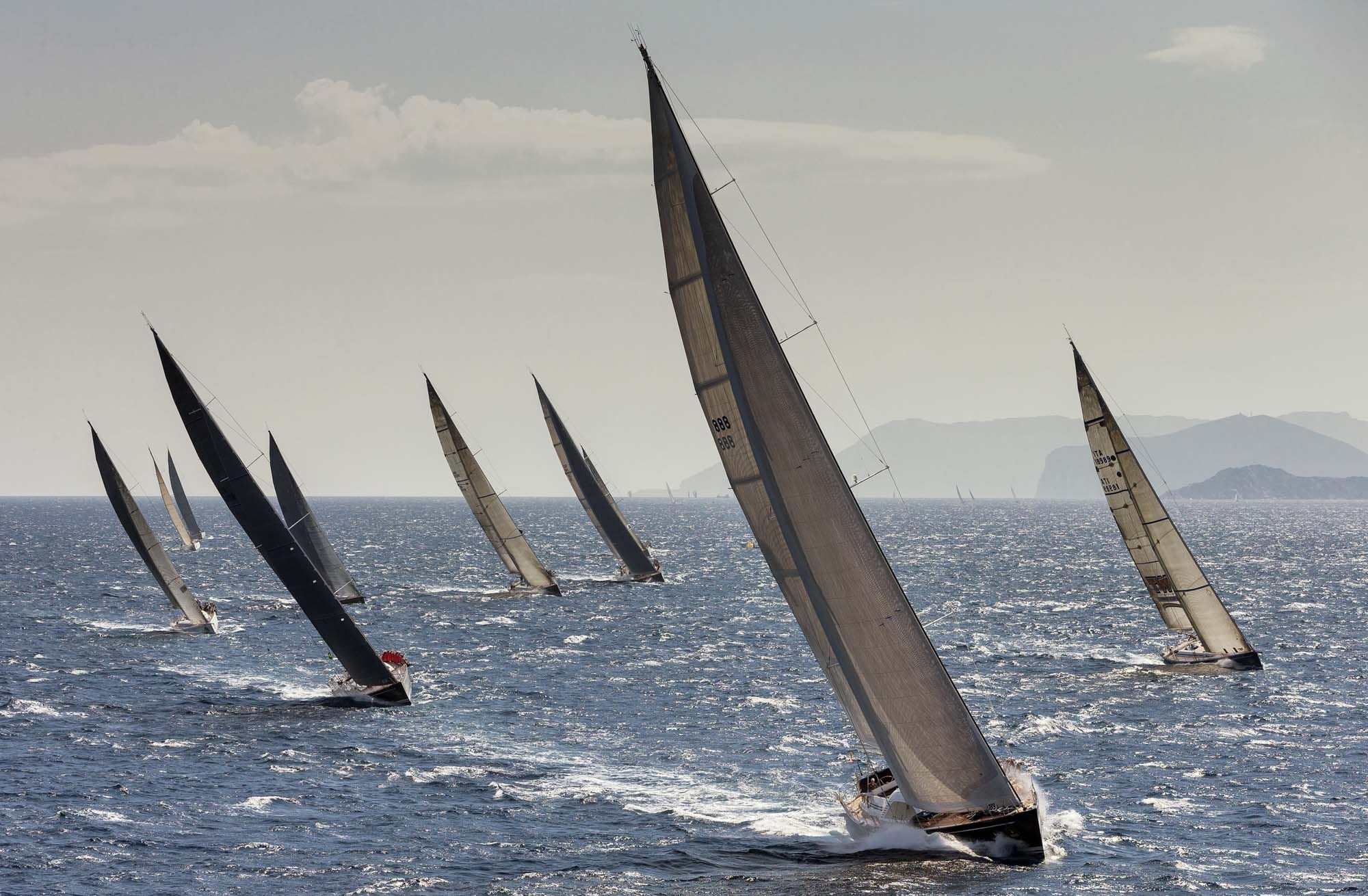 Photos Courtesy of Rolex Swan Cup
The thrill of the much-anticipated Rolex Swan Cup will once again be experienced when it kicks off on September 8. Luxury yacht owners from all over the world will gather for a week of competition, friendship, and glamour at the Italian seaside resort of Porto Cervo in northern Sardinia. The level of sophistication experienced here is hard to match thanks to the 30-year successful partnership between Rolex, Nautor's Swan, and the Yacht Club Costa Smeralda—three international brands synonymous with luxury and excellence. This prestigious competition will once again attract an amazing fleet of over 90 Swan yachts, including both the current superyacht range and the classics.
Rolex continues to revolutionize the luxury timepiece industry with timeless designs and cutting-edge technology; the Yacht Club Costa Smeralda has been affiliated with the Italian Sailing Federation since 1968 and aimed to organize international regattas as early as 1972; and Nautor's Swan has been recognized as a true sailor's choice, designing and building luxurious and high performance yachts in Northern Finland for nearly 50 years. The Rolex Swan Cup is a great excuse to bring these sailing yachts together to celebrate a rich tradition that showcases the craftsmanship that goes into each vessel, from the design process to production.
21 nations will be represented this year, including Austria, Australia, Belgium, Bermuda, British Virgin Islands, Cayman Islands, Denmark, Finland, France, Germany, Great Britain, Italy, Japan, Jersey, Malta, Netherlands, Romania, Russia, Spain, Sweden, and the USA. "This event truly embodies the spirit of Swan, and it is the perfect showcase of what this iconic brand stands for—excellence, passion and prestige," says Leonardo Ferragamo, Chairman of Nautor's Swan.
Being an owner of a Nautor Swan comes with a coveted membership to ClubSwan, and though the official home of ClubSwan is the Segelsallkapet Yacht Club in Pietarsaari, Finland, membership provides insider access to a host of regattas, cruising rendezvous, and social events all around the world. "I feel strongly for evolution, using new technologies while preserving those values that have created such a strong identity at Nautor's Swan," adds Mr. Ferregamo.
While it's difficult to select a team to watch with such a world-class collection of competitors this year, there are three from the United States who are ready for the challenge while sailing in their first Rolex Swan Cup. Ken Colburn's Apparition, Phil Lotz's Arethusa, and Charles Kenahan's Mahalo are certainly worthy of the attention they will be receiving during their first Mediterranean competition.
The Rolex Swan Cup runs from September 8 to September 14, so make sure to pay attention next week to see if your favorite makes the Wall of Fame.