Best Luxury Properties in Top 3 Most Expensive ZIP Codes
Nov. 1st, 2010 | Comments 0 | Make a Comment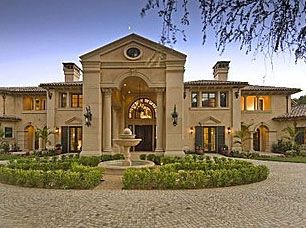 Luxury Real Estate:
According to
Forbes
' "Top 10 Most Expensive U.S. ZIP Codes 2010," the top 10 ZIP codes with the most zap for the current year are all located in
California
,
New York
, and New Jersey. Sans Alpine, NJ, nine of the 10 ZIP codes are in California or New York. ZIP code number 91008, in Duarte, Cal., had the highest median home price at $4,010,200 in the recently published list. California took the top three positions as well as six of the 10 slots. New York City ZIP codes took three slots. The first ZIP code with its own hit TV show, Beverly Hills' 90210, placed sixth on the list. Santa Barbara put the lid on it at the 10 spot.
Median is the midpoint where half are above and and half are below the listed price. Here is the top property for sale in each of the top three most expensive ZIP codes, according to listings posted on Zillow.com.

1. 91008-- Duarte, Cal.

While the median home price in Duarte is $4.28 million, the price tag on the most expensive house for sale within the ZIP code is a newly built home at $19.8 million. The two-story 16,600-square-foot mansion sets on more than four acres in the Bradbury Estates development. Including lots for sale, there are 16 listings for sale in this prestigious ZIP code. The property was listed on Zillow within the past month.

2. 94027 - Atherton, Cal.

There are 63 properties in the affluent ZIP code that are currently on the market. The highest price single-family residence for sale has an asking price of $19.5 million. The nearly 13,000-square-foot house has been listed on Zillow for around three months. A condominium priced at $559,950, with 1,583 square feet of living space, was the lowest price of a listed property in the 94027 ZIP code.

3. 90274 Rolling Hills, Cal.

The highest priced single-family residence in Rolling Hills comes in at $12.8 million. The amenities and square feet of living space are plentiful in this deluxe dwelling, which was built in 1983. There are 195 listings available for sale on Zillow within this ZIP code.

Forbes' Top 10 Most Expensive U.S. ZIP Codes 2010

ZIP Code --Location --Median Price

91008 - Duarte, Cal., $4,276,462
94027 - Atherton, Cal., $4,010,200
90274 - Rolling Hills, Cal. $3,892,456
07620 – Alpine, NJ. $3,814,885
10014 – New York, NY. $3,785,445
90210 – Beverly Hills, Cal. $3,684,150
10065 – New York, NY. $3,626,001
94920 – Belvedere, Cal. $3,283,269
10012 – New York, NY. $3,221,371
93108 – Santa Barbara, Cal. $3,151,220

Sources: Forbes; Zillow.com
Finding the best in luxury can be a daunting task, which is why we've taken it on for you.
LET'S CONNECT LUXURY NEWS & MORE