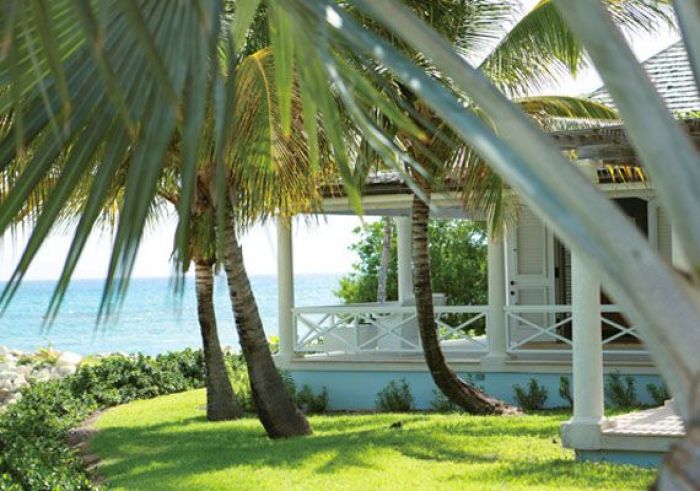 Jumby Bay Island is exclusive, easily reachable, and yet so remote that it is accessible by boat only. While it is less than a five-hour trip from
New York
, this 300-acre tropical retreat just off the northeast coast of Antigua is a world apart. Jumby Bay is a mixed-use resort community that is wholly owned by the homeowners of the island.
The affluent citizenry of this private community also own the 40-room Jumby Bay Resort, which is managed by Rosewood Hotels and Resorts. Jumby Bay Island is a luxury habitat for wildlife, as well as a private neighborhood for the wealthy. It is indeed a unique balance when viewed from either an ecological or an economical perspective. The diverse eco-system of the island, which supports numerous exotic species, is funded by the profits of the resort. It is a combination that provides sustainability that benefits the land, the animals and the people. It is a good time for all.

Jumby Bay is a haven for naturalists and a premium destination for lovers of the ultimate luxury island lifestyle. Along with three white sand beaches, lush vegetation and well-maintained coral reefs, there are roaming sheep, blue pelicans, whistling ducks, and white egrets that share the island's trappings with the generous citizens of the secluded resort island.

Homeowners and guests of the Jumby Bay Resort enjoy robust amenities. From snorkeling and diving to kayaking, sailing, parasailing and waterskiing, water sports are everywhere and range from causal to extreme. There also are tennis courts, a complete gym, hiking and biking trails, and a putting green for dry land recreational options. The resort recently added the open-air spa, Sense, to its list of special offerings. There are several restaurants and lounges on the premises as well. Upon request, a private chef and a sommelier are available to satiate the special tastes of visiting gourmands.

A maximum of 56 residences can be built on Jumby Bay Island. There are currently 49 houses built, which includes 18 attached villas. The spectacular estates feature private beaches, tennis courts and croquet lawns. Representatives of the property have advised us that the remaining seven plots are privately owned and only four additional houses are likely to be built. Prices for these grand dwellngs range from $4.25 million up to $30 million.

For further details on ownership opportunities, visit the website of Jumby Bay Island.