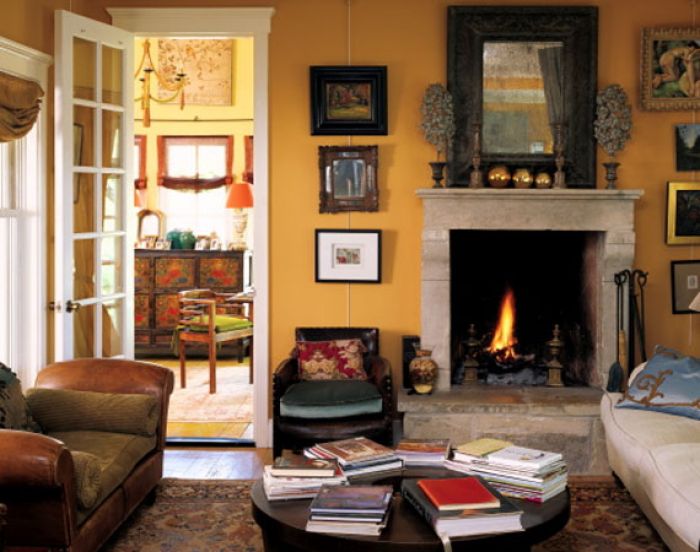 Photo Credit: Paul Rocheleau
The distinctive, evocative and eclectic architecture of California is presented in a lavish new book by Kathryn Masson from Rizzoli,
The California House
. It features full color photography by Paul Rocheleau, contains detailed images of 25
beautiful houses
in the Golden State, from mansions to modest ranches ranging in style from Spanish Colonial Revival to French Chateau and Colonial Farm House.
Displaying the hopes and aspirations of the dreamers and romantics who built them, the houses were constructed of stucco and stone, wood and wrought iron, plaster, glass and tile. Spanish Colonial Revival style homes with elaborate wrought-iron window grilles, romantic, shadowy interiors, and lush courtyard gardens stand beside other particularly Californian architectural wonders such as the San Francisco Victorian Painted Lady, the Monterey Colonial, Eurekan Queen Anne, and the homey California Arts & Crafts.
Ranging from the 1830s-1920s, included are houses designed by luminaries like George Washington Smith, Stanford White, Greene & Greene, and Reginald Johnson. Important examples include the Magdelena Zanone House in Eureka; the Murphy House in San Francisco; a Gothic Victorian 1860s home in Sonoma; "El Cerrito" designed by Russel Ray and Winsor Soule and built in 1913 in Santa Barbara; the Frothingham House designed by George Washington Smith in 1922; Cuartro Ventos House by Reginald Johnson, 1929 in Santa Barbara; the William Edwards House by Roland E. Coate, Sr. in San Marino, 1926; the Robinson House by Green and Green in Pasadena, 1905; a colonial mid-19th century farm house in Sonoma; and Rancho Los Alamos De Santa Elena in Los Alamos.
Go to
Amazon.com
to learn more.