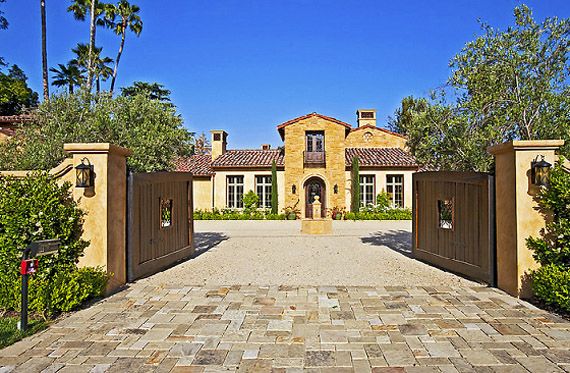 Photo Courtesy of Realtor.com
Vinny Chase embodies the dreams of so many young men that you would think the house he lived in would be a short-term resident on the
real estate listings
. That was not exactly the case with the real life version of the house that he and the Entourage lived in throughout season seven of the acclaimed HBO show.
The Encino home initially entered the market in 2010, but only recently sold to an undisclosed buyer. Much speculation has been circling the internet tabloids about who the buyer is, but all that's certain now is that he or she got the house for less than the original asking price, much less in fact.


Listed first at $5.75 million, some lucky soul out there got the price down to $4.2 million for the seven-bedroom, eight-bath mansion. Perhaps the most distinguishing feature of the property is the pebbled motor court out front where Turtle and his fleet of company cars opened the second-to-last season in the summer of 2010. Or maybe it's the pool Vinny almost drowns in. Additional features include a theater, seven fireplaces, two-story ceilings in many rooms, and the ability to claim your place as the ultimate bachelor pad.

A possible buyer is rumored to be a producer for the CSI series, but with at least three major studios taking on production roles in the show, the list is hardly narrowed. Perhaps it's someone with a knack for cooking, as the kitchen here played host to Johnny Drama antics, and is truly fit for a gourmet chef with mahogany cabinets, farmhouse sinks, and dual granite-topped islands.

Clearly the fire that ravaged the house in the season eight premiere was just another Hollywood sleight of hand, since there's no way that it would have sold after that "catastrophe."