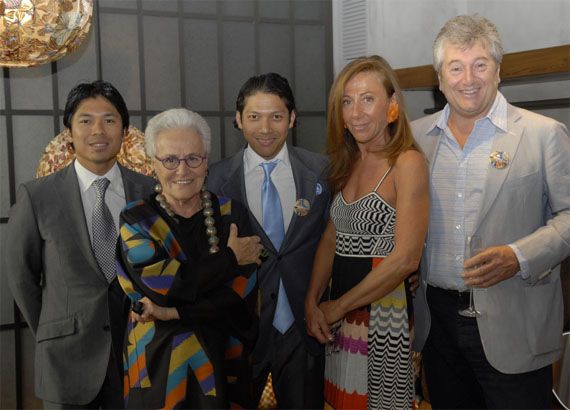 Italian fashion and design
house MissoniHome is partnering with Philippines-based luxury real estate developer Century Properties to create its first-ever residential building. 
The newest haute condominium development, which will be built in Manila, puts Century Properties on the runway for its second pairing with a major luxury label in the world of fashion. The industrious firm also has The Milano Residences in development with Versace Home, which is in Manila as well. 
Century Properties is the largest privately owned real estate firm in the Philippines, with 63 properties under management and development in both residential and commercial projects.
MissoniHome, which is owned by textile manufacturer T&J Vestor, will design both the interiors and the amenity spaces of the planned high-rise luxury development. While the property's name has yet to be announced by Century's managing directors, Marco Antonio and Robbie Antonio, it is expected soon.  
"Century Properties is at the cusp of launching its collaboration with Missoni to build the very first residential building by MissoniHome in the world, said Robbie Antonio. "This is a testament to Missoni's strong belief in the prospects of the Philippines and the strength of our firm. With this collaboration, we are further pushing the boundaries of Philippine and global real estate alike."
Apparently, designer residences are quite popular in Manila, as three-quarters of the condominiums in the Versace project, The Milano Residences are pre-sold. For more information, visit
Century-Properties.com
and
MissonniHome.com
.
Above image includes Century Properties Managing Directors Robbie and Marco Antonio (left and 2nd from left) with Home Creative Director, Rosita Missoni, T & J Vestor Creative Director Wanda Jelmini and Missoni shareholder Vittorio Missoni.