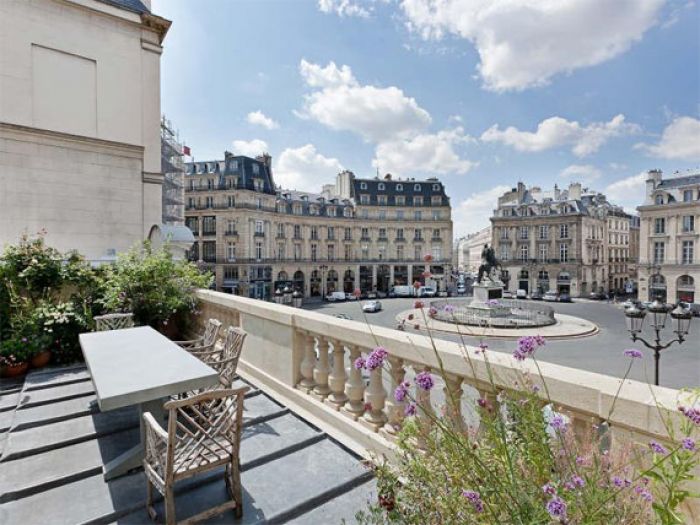 Photo Courtesy of Christie's International Real Estate
An historic private mansion in
Paris
has been listed for sale by an affiliate of Christie's International Real Estate. The 10 bedroom, 10 bath estate encompassing 10,700 square feet of luxury living space, located on the posh Place des Victoires, has been carfully renovated by a renowned architect to preserve the incredible architectural details including imposing firepaces, wood and plasterwork, some dating back hundreds of years.
The property is currently separated into luxurious apartments but could easily be combined. The main apartment is a triplex with a massive terrace overlooking the Place, dominated by an equestrian monument in honor of King Louis XIV. A duplex apartment on the third and fourth floors also features a terrace with a view. Both apartments are connected through a grand marble staircase as well as an elevator.
Smaller apartments including one with a private entrance on the first floor and two studios opening to landscaped courtyard can be used for household staff. Visit
ChristiesRealEstate.com
to learn more. Listing price available upon request.