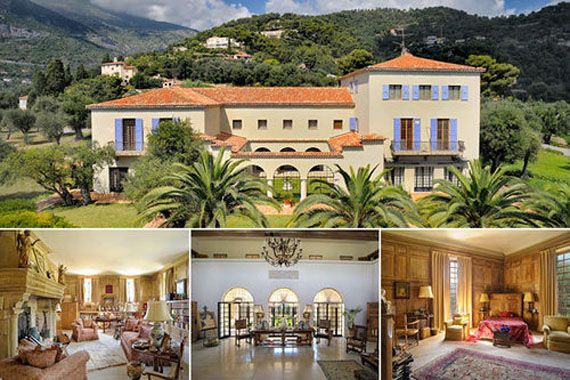 Photo Credit: Burger/Sotheby's/Curbed.com
During her romance with the Duke of Westminster in the late 20s, fashion legend
Coco Chanel
received a piece of land by her lover near Monte Carlo. This 10,000-square-foot villa she used as her summer home from 1929 to 1953, named La Pausa, is now on the market via Burger/Sotheby's International Real Estate for $50 million, according to
Curbed.com
. The seven bedroom, seven bathroom mansion that Coco Chanel herself had a hand in designing, sits on nearly nine acres with stunning panoramic views of the Mediterranean. Before being sold, the palatial property hosted icons such as Igor Stravinsky, Jean Cocteau, Pablo Picasso and was rented out by the new owner to Winston Churchill, Greta Garbo, and Princess Grace among many others.
See the official listing at
Burger-SothebysRealty.com
.