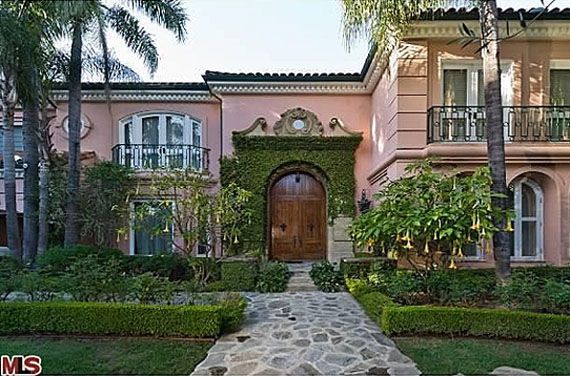 Photo Courtesy of Curbed.com
Are you thinking this house looks familiar? Well if you watched The Osbournes on MTV then it should. The former residence of Ozzy and family now belongs to Christina Aguilera, but not for long since she put it on the market last March for $13.5 million. The 11,000-square-foot Beverly Hills mansion has six bedrooms, nine bathrooms, a gym, game room, area for gift wrapping, salon, theater room, guest house, recording studio, pool, grotto, BBQ, and custom made pagoda in the backyard. The expansive master suite has a fireplace and lounge area, as well as large walk-in closets and baths for him and her.

To see the full story, go to Curbed.com.